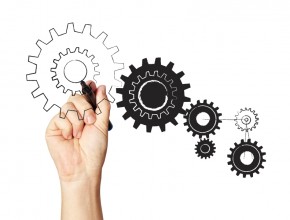 As companies scrutinize performance in demanding market conditions, leaders are increasingly analyzing their abilities to execute on strategy. In the past, leaders were called upon to deliver the strategic vision, and managers were expected to handle the details that turn that vision into reality. Today, this is changing-and changing for the better.
Execution is the process that turns strategies and plans into actions in order to accomplish strategic objectives and goals. Execution of your plan, ideas, strategy, or project is arguably as important, or even more important, than your strategy. Ruthless commitment to executing critical actions moves anything from words on a piece of paper to actions that drive business growth. Sadly, the majority of companies do a miserable job at execution. An article in Fortune some years ago highlighted that nine out of ten organizations failed in the area of execution for the following reasons:
60 percent of organizations don't link strategy to budgeting
75 percent of organizations don't link employee incentives to strategy
86 percent of business owners and managers spend less than one hour per month discussing strategy
95 percent of a typical workforce doesn't understand their organization's strategy
A plan, any kind of plan, provides a leader with the roadmap it needs to pursue a specific strategic direction and set of performance goals, deliver customer value, and be successful. However, this is just a plan; it doesn't guarantee that the desired performance is reached any more than having a roadmap guarantees the traveler arrives at the desired destination.
Here are four different areas that will help you execute anything flawlessly:
Getting set up for success Before you start the execution process, evaluate your plan for action and implementation. Identify the specific issues and choices your strategic plan should address. A plan is only as good as the information on which it's based.
Coach for performance Act like a coach and use the plan as your framework to guide your team to high performance.
Commit to effective meetings Schedule regular meetings to report on plan or project status. This is critical to making the numbers and achieving company strategic goals.
Hold everyone accountable – including yourself Accountability is key to successful execution – hands down. If you and your team don't have to report to anyone on your progress, the plan may find itself further and further down your to-do list or at the bottom of your stacks of paper.
You don't need to have perfected these, but just make sure that you've given all the areas equal consideration. You don't want to look back six months from now, and wish you had identified some big issues that are now threatening your success. If you've identified some red flags, assess if they're huge obstacles or small ones. If they're big, get them out of the way before you execute, even if it means pushing your timeline out for awhile.
Erica Olsen is the vice president of marketing for OnStrategy, which helps growth-oriented organizations develop and execute their strategies. Erica is also the author of the newly released Strategic Planning For Dummies.
---