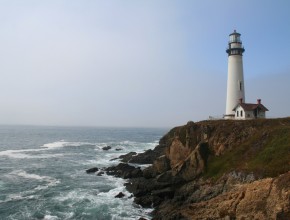 Managers face this problem far too often: you want to mange your team to success, but when searching for a software solution to help you there's usually a whole line of abandoned programs and tactics that you've tried before. Employees can often-times look at management processes and systems as "the flavor of the month," dismissing them as a passing fad that gets in the way of their normal job.
Business Performance Management: Crucial, but tough to implement
Business Performance Management, or BPM, is defined as "a framework for organizing, automating and analyzing business methodologies, metrics, processes and systems that drive business performance." Basically, it's a system for maintaining alignment between your company's resources and your strategy. For employees, it usually determines how they are compensated and held accountable by their managers.
So, why do so many BPM systems fail to be adopted? I think it comes down to a matter of trust. Does your staff really BELIEVE that this new system or program will make a difference? In the mind of the average employee, "if it's going to change the way I do things or give me extra tasks, there better be a payoff."
Instead of buying a system and expecting it to work, there must be a plan in place to encourage adoption and manage the system for success. Otherwise, many in the company will fail to trust in it.
According to a recent study by BPM Authority, Sibson Consulting, Only 30 percent of employees actually trust their company's performance management system. Less than one third! That means that as a manager or business owner, you have more than 2 thirds of your company to convince if you're going to implement a BPM solution.
What builds trust?
Communication: Sibson's Senior VP concluded from the results of the study that "the organizations getting the most impact from performance management are those that have strong leadership support and that execute well in differentiating performance and giving performance messages." There absolutely has to be strong support communicated from senior executives. It must be clear, and each employee must know inside and out how the system will impact them positively. More communication nearly always means more trust.
Consistency: It's far too easy to lose momentum for a new system as soon as everyone gets back to their regular jobs. As we've said at MSP, someone at your company should be appointed to champion your system in order to make it work. Messages need to be repeated and employees need to see results consistently- then they'll trust the system.
Coaching: Listed along with Sibson's study is a quote from Research Ranager Dr. Lise Flores-Reed, that the results of the study "suggest there is opportunity for organizations to enable their managers to become more effective at communicating performance messages and coaching their employees around performance issues." Encouraging, inspiring coaching of employees is key to successful performance management.
For more information on making your performance management system work for you, check out our article How to Get the Most of Performance Management Software.
---