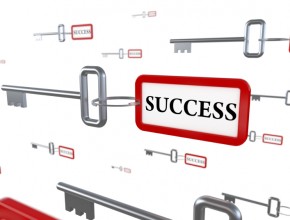 This recent Dilbert strip about Strategic Planning, while hilarious, is pretty scary.
I love the quote, "while we were strategizing, they were doing something I believe they call 'work'." Not just because I'm a huge fan of air-quotes, but because that's a really common feeling among employees who take part in strategic planning. A common thread among those involved in the process is "this sure takes a lot of meetings."
While meetings and charts and outlines can all be necessary parts of planning and aligning your company to your corporate vision, nothing will get done if there's no actual execution of your plan. The most common reason I encounter for why people don't put the time in to plan is "we didn't even do what we planned last time."
Leaving a strategy session, you can be exhausted. There was a lot figured out, planned out and scheduled. Organizing and planning can make you feel excited about the future of your company, but don't fall into the trap of thinking that the mission has been accomplished.
Sometimes we can hide behind our plans- they can become yet another form of procrastination. It's easy to pour ourselves into charting the course, only to rest as soon as the planning is done, rather than getting out there and actually doing.
Remember, not one piece of your plan will be accomplished unless you execute.
Don't wait until the timing is perfect: The planets will not align. There will never be a perfect time to act. Begin now, even if things aren't perfect.
Don't avoid the daunting tasks in your plan: Many times we procrastinate out of fear of failure. Begin working on the more difficult tasks and you'll be surprised at how much easier it is than you expect.
Don't be ambiguous about success: Set a specific measure of success – if you're worried about accomplishing it, make sure it's set realistically. The point is, you need to know when you accomplished it.
Don't leave huge tasks clumped together: If a task is too large to manage, break it into smaller pieces and start one of them right away.
If you want more info, we've got plenty of goal setting tips in our article archives.
---