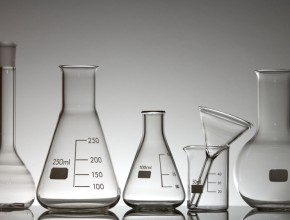 In the July issue of Wired, the magazine offers views from the cockpits of the world's most impressive machines. It's a great photo gallery, putting you in what would be the driver's seats of jets, a luxury liner and even the Grave Digger, the conqueror of dirt and mud at convention centers throughout America.
So what do these marvels have to do with strategic planning? It's not such a stretch in our minds! Consider the relation:
On Strategy Renewal (from the Grave Digger):
In building the monster truck, creator Dennis Anderson and his team started out by hacking together parts from old transmissions. Anderson admits, "Some of our solutions were hideous, barbaric, and frickin' half the time didn't work." But they finally arrived at this agile beast. Now it turns like a Porsche on a racetrack. Point is that strategic plans are not perfect from the start.
On Performance Management (from Lockheed's SR-71 Blackbird, The World's Fastest Manned Jet):
When moving at Mach 3.3 at 90,000 ft, the little details might matter! A good system can measure performance at all levels of an organization. In training pilots for the Blackbird, flight instructor and retired SR-71 pilot Rich Graham explains, "If a pilot screwed up, we could download the tapes and say, 'OK, buddy, here's what you did wrong.'"
On Leadership (from the Oasis of the Seas: the World's Longest Cruise Ship by Royal Caribbean):
So how does the captain steer this $1.4 billion boat? "The port and starboard command chairs have built-in joysticks for controlling the ship," Captain Bill Wright says. But those are typically operated by other officers. "Captains should be mentoring and teaching." Strategy needs leaders that keep their sights on the horizon.
Maybe it's not as flashy as the bridge of the world's longest cruise ship, but these examples do offer symbolic insight on why we created The Dash for users of OnStrategy. Pilots, captains, leaders and managers need to bring fragmented information together on command for holistic decision-making. For this, we believe performance management dashboards for strategy execution are best designed as an integrated, interactive platform of information. The end result should be an up-to-date scorecard that can swiftly communicate the status of your key drivers.
Our takeaway: It is the link to obtain a real-time view of where the sailing is smooth or where a hurricane might be brewing in the execution of strategy. If you are looking to build a strategic plan or have one already, make certain you have a way that integrates information for keeping your internal (and perhaps your external stakeholders if warranted) on track. And don't forget to enjoy the ride.
StrategyCheck
How does your organization navigate through a world of change in your environment?
---