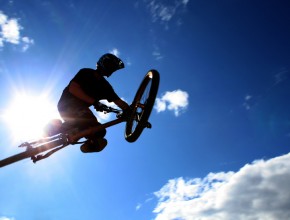 Every great strategic plan needs a champion: who will your organization choose to lead execution?
Want to make absolutely sure that your plan is set up for success? You need to decide who will be your Strategic Plan Manager (or Engineer). Whatever you decide to call them, you need someone who's responsibility it is to monitor progress and keep the plan on track and ensure execution. This is the first step in getting the most from your strategic plan and your performance management software.
Charge a key staff member with the responsibility of overseeing implementation of most aspects of the strategic plan. This individual makes sure that processes are running on schedule and monitors other staff that is responsible for meeting specific goals. He is also responsible for providing monthly reports and facilitating your strategy meetings. In my experience, without a manager, all the good ideas in the world won't go anywhere. Feel like you need to find a taskmaster? You've got it!
A strategic plan manager's job description should read like this:
The individual needs to have enough respect in the organization to keep you and everyone else on top of their responsibilities.
The manager understands the strategic planning process and the strategic plan itself.
The manager has a good understanding of the business or organization. Ideally, this person has the ability to get along with everyone.
This person has good attention to detail and is deadline-oriented.
This next part may surprise you… but it shouldn't
Oh, and by the way, the manager can't be you — the business owner or executive. You have enough other stuff to worry about.
One of the most important pieces to successful implementation is you. In addition to your strategic plan manager, find someone to hold you accountable — a business coach, an executive group, a colleague, an outside consultant, or anyone else who's outside of your business who advises you.
>> Continue reading with Step Two: Pay For Performance The Right Way
---