Integrate OnStrategy into Your Slack Workspace.
OnStrategy helps you conquer chaos by connecting daily focus with long-term strategy. Stay current on your priorities and provide updates without leaving Slack
An integration to bring daily focus to your long-term priorities where you work–everyday.
Reminders Where You Work Everyday
OnStrategy for Slack sends notifications when it's time for a progress check-in.
You can see our privacy policy here.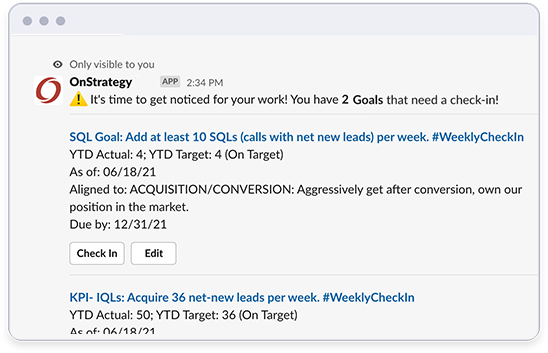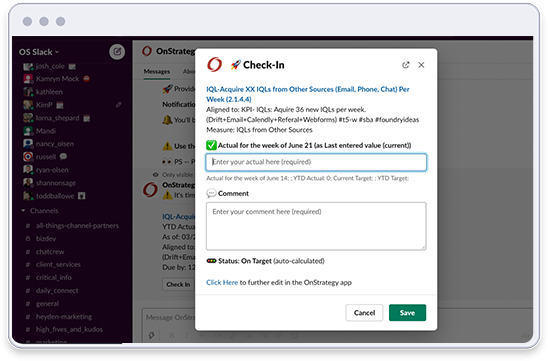 Check-In Without Leaving Slack
Provide a progress check-in on your items without leaving Slack.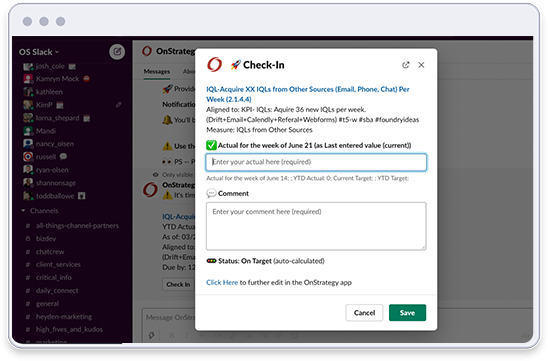 Quickly See Your Priorities
In two keystrokes, see a complete list of goals you own in the current planning year.