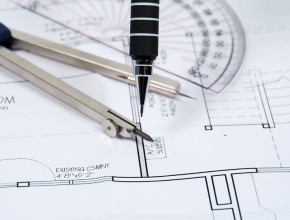 OnStrategy customers automatically receive every new feature when it's released—never a need to upgrade, redeploy or migrate. In an effort to continually serve our customers and improve the OnStrategy product, we have recently made some system enhancements.
The focus of the most recent enhancements was in direct response to customer requests.  We aren't able to develop to every request, but we do take customer input seriously and act on it where possible/appropriate.  The OnStrategy team considers each and every request as we map out the system development roadmap.  This round of enhancements received multiple requests and we are happy to make them live.
Note: We will reference OnStrategy throughout this post, but in doing so also acknowledge our great customers using MyNonprofitPlan and MyChurchPlan.
Let's dig into what this means:

New – Strategy Review – PowerPoint Report:  This report is intended for use in quarterly business reviews (QBRs) and highlights accomplished goals, status of all goals/KPIs, and the focus for next quarter.  The report is segmented by Department and/or Team Member. View our Example Reports page.

New – Track Goals and Actions – Status Option:
When updating the status of goals on the Track Goals and Actions page, a new option in the drop down is "Critical/Late".  By selecting "Critical / Late" int will force a red status light on the tracking page as well as reports.

New – Track Goals and Action – KPI:  When entering actual values for a KPI on the Track Goals and Action page you can now enter the current month as well as the previous two months.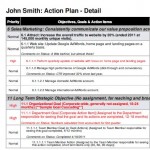 Updated – Action Plan Report:  This report is intended as a quick hit review of goals and action items for departments and/or individual members of the team. The change implemented breaks the report into two sections:  1) Summary Section: this new section is a list of only the goals assigned to you; 2) Detail Section: the standard report that includes the detail about what goals are being supported, the goals assigned to you, as well as the list of associated actions.
Updated – Gantt Chart:  The focus was to update the Gantt Chart and we did so by color coding the bars by linking to the goal status, providing dynamic viewing options (quarterly, monthly, weekly) and making it printable.
| | |
| --- | --- |
|  Old | |
| New | |

Updated – Goal Function Option:  We've added to the goal function dropdown list the option for "Current."  Selecting the "Current" option as the function and then selecting it as a KPI will later show the last entered actual as the YTD on the Scorecard.

New – Coaching Emails:  For customers who activated their plan after 6/23/2012, you will receive a series of coaching emails to help walk you through the strategic planning process.  If you missed one, you can find it at the link below.  If you are an existing customer and want to access these as well, use the same link.  We opted not to send these emails to existing customers as the system triggering the emails would not function as we desired.
It is our goal to deliver these helpful emails in a way that meets you where you are at in the process.  We are continuing to work through this project, but in the meantime we want to make the resource available to all.

Updated – Performance:  As you are probably well aware of by now, we are all about boosting performance. We've been working hard to bring you the best platform performance possible by doing major back end optimizations that have, thus far, proven to be effective. As a result, saving data and running reports is taking less time to process and load. We also did some more under the hood optimizations as we ready our API to plug into 3rd party systems (product management, Human Resource and others).
We appreciate your business and we are happy to support and assist you throughout your strategic journey. OnStrategy is more than just software. We have people here to support you. While technology is a wonderful tool, sometimes it's just not enough. If you get stuck, which happens to all of us, we are here for you.  Please feel free to contact us with any strategic planning or system-related question using online chat, admin@onstrategyhq.com or (775) 747-7407.
We hope you find these recent additions to the system valuable.  As always, we welcome (and encourage) your feedback at any time.
Thank you,
The OnStrategy Team
---