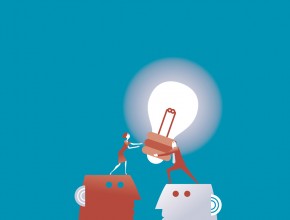 One of our most received questions from our readers is "How do I write an awesome mission statement?" While that can be a loaded question, we thought we would break down the basics of mission statements and outline the checklist we use to make sure mission statements are both useful and inspiring.
The Basics of a Mission
A mission statement, by definition, boldly states your organization's core purpose. It answers the question "why do we exist?". Your mission needs to boldly state why you exist and why you do what you do. The best mission statements express your core propose and why you exist with clarity.
In terms of language, we always recommend mission statements be written in present tense with the use of concrete language. Writing in present tense allows your mission to be easily deciphered from your vision statement, which is written in future tense. Solid language leaves little room for interpretation to what exactly your mission statement means.
Examples of Good Mission Statements
Google – "Organize the world's information and make it universally accessible and useful."
Walmart – "We save people money so they can live better."
TED – "Spread ideas."
Kickstarter – "To help bring creative projects to life."
SoFi – "SoFi is reinventing customer finance for the better."
The Checklist for Great Mission Statements
When we help our clients create their mission statements, we always use this short checklist to ensure every mission statement is putting its best foot forward. If each box isn't checked, we go back and rework the statement until we can check it off. Here's the list:
It's Original – It's unique to your organization. If you were to see the mission statements of all the organizations in your industry, yours would be different and unique against your competition.
It's Foundational – It clearly states why your organization exists.  
It's Memorable – Mission statements need to be remembered. Make yours clear, concise, and direct.
Can put it on a t-shirt – Mission statements shouldn't be filled with fluffy language. The best indication that you've got a solid mission statement is that it fits on a t-shirt and your staff would wear that t-shirt. If it passes the t-shirt test, you've got a winner.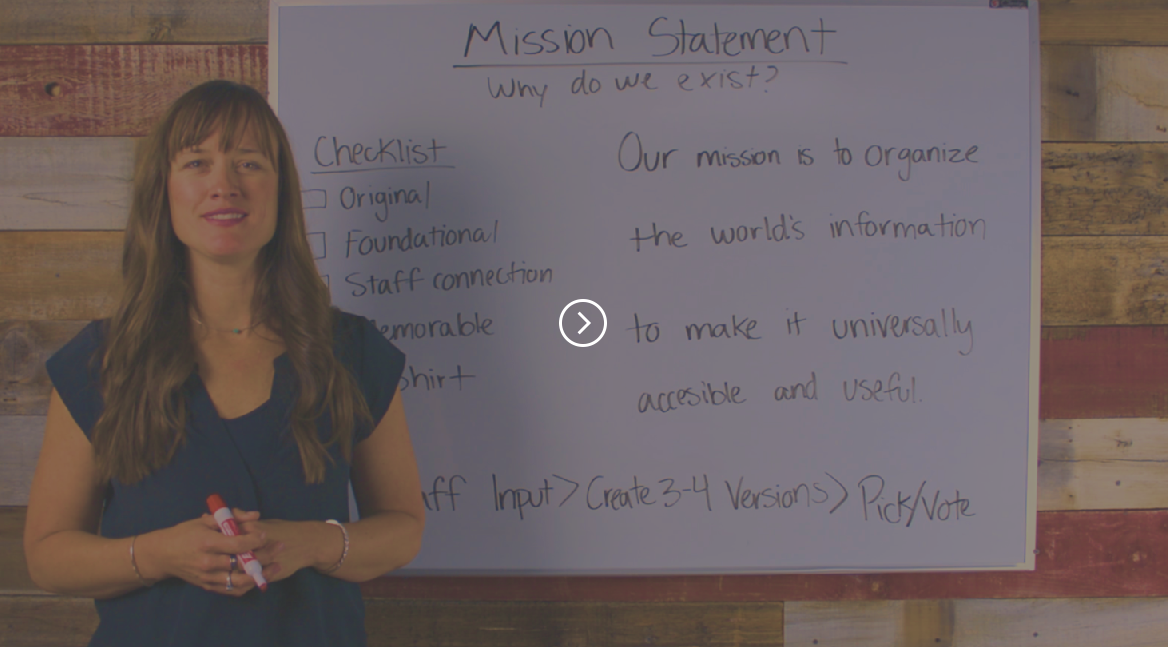 How to Facilitate Mission Statement Creation
If you're writing a new mission statement as part of your planning process, it's important to strike a balance between writing a mission statement that encompasses the feedback of your team and being pragmatic about creating your mission. You don't want the exercise to turn into a "writing by committee" session – those are neither productive nor strategic.
Software to build, manage, and report on your strategic plan with confidence.
Complete strategy software & a dedicated expert consultant for cohesive plan creation, consistent management, and professional performance reporting.
To facilitate the creation of a mission statement, we recommend this process:
Gather staff input – Gather your staff's input on what your organization's core purpose is. You can do it in a survey, an interview, or on paper. Just ask the question, "What does our organization exist to do? What are we trying to solve?"
Draft 3-4 different statements – Using the input you've received from your planning team and organization, have someone with writing ability draft 3-4 different sample mission statements. Do not have more than one or two people draft the statements as it will just turn into a battle of wording and sentence structure.
Pick or Vote – Depending on your planning team and organization, have your executive team pick your mission statement from the samples or have your team vote on them.
Final Thoughts about Mission Statements
As a leader, you control whether the mission statement is a guide to your direction or if it becomes trite. You can spend all the time in the world building a great mission, but if it doesn't guide your organization strategically then it's not worth your time. The most important part of your mission statement is keeping your organization on its path, unwavering from why you exist.
---