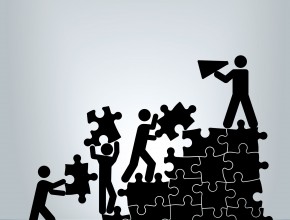 With budgets tight, not everyone can afford to have a week-long strategy retreat in the mountains. If a strategic planning consultant is outside of your means, and you can't have your people missing a ton of time to conduct your strategic business planning session this year, consider having a one-day DIY strategy session.
Lock the doors. Turn off the phones. Ignore your e-mail. Pull your team together for one long strategy session. And don't leave the room until the plan is done.
A couple of things can make this process go more smoothly:
Have a clear agenda and a timekeeper. Move on to the next item when the time allotted is up.
Come prepared with your internal and external analysis data and research. Ideally, have everyone read the material ahead of time.
Appoint a person to organize the plan based on the work completed. This person should also take complete notes of the session for reference after the strategy session.
Take a break every one and a half to two hours. Make sure that you're in a place that's easy to get outside for some fresh air.
Have a lot of snack foods and order in a good lunch. Everyone likes to munch.
Plan some fun games. You can only work so hard for so long, so reward your team by having fun during the day or a nice outing afterwards. You can build games into the strategic planning process. Because your time is compressed, make sure to limit any games to 15 to 20 minutes.
---