Running a Great Strategy Review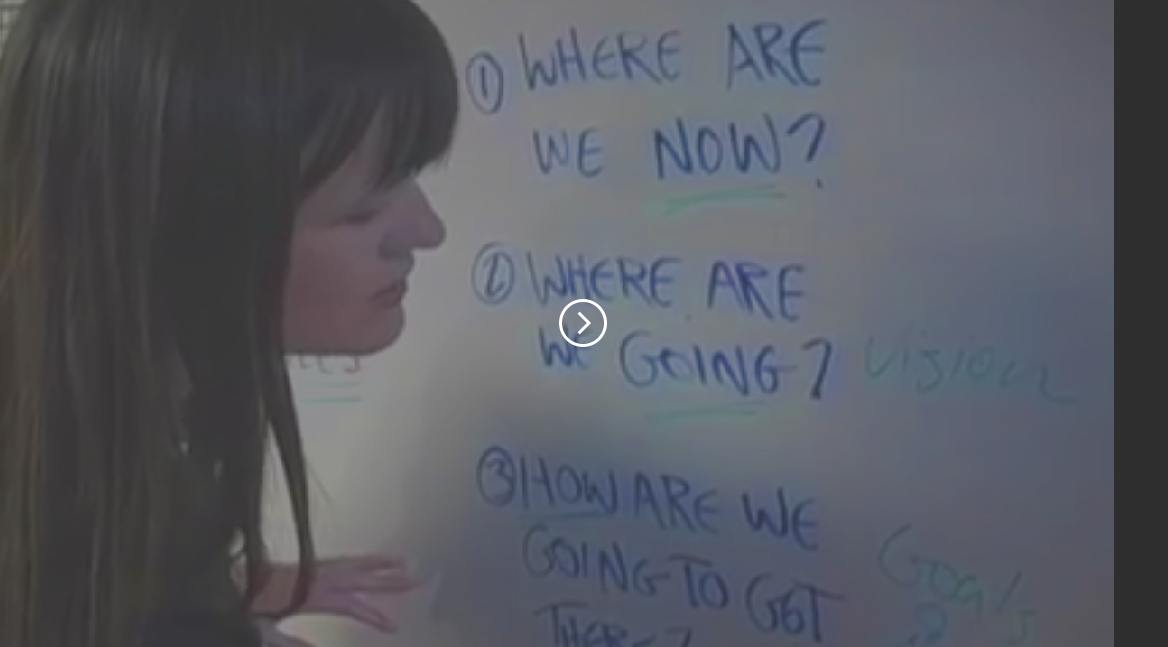 Great strategy reviews are the heartbeat of any strategic management process. Reviewing the status of your goals and objectives, adapting your tactics at regular intervals will help ensure you're working on the right stuff.
For more resources on building your strategic plan, view the Essentials Guide to Strategic Planning.
Video Transcript
"Hi. My name is Erica Olsen. Today's topic is about running a great strategy review. What is a strategy review first? I like to think about a strategy review as the heartbeat of any strategic management process. When you say, "I want a living, breathing plan." that means coming together and talking about the status of your goals and objectives, making changes, adapting and doing it again at an interval maybe one month or a quarter from now. That is a strategic review and that is part of the strategic management process.
The difference between a strategy review and an operational review is a strategy review focuses on, "Are we working on the right stuff?" and an operational review talks about, "What are we working on?" Today, I'm going to go through two models that talk about, "Are we working on the right stuff?" and help you drive that type of meeting. Here are the two types. The first type is a functional review and the second type is a thematic review. The functional review conversationally goes department by department or business area by business area, so when you come into the meeting, the expectation of course would be that each head of the business talks about how they're doing against their goals and objectives. Starting with accomplishments, those things that are working right. Exceptions, those things that aren't, and any solutions to those things that aren't working. So what did we do or we did, I'd like to say. What's red or yellow that are sort of off target and we need to focus on and what are some solutions to get these back to green? And perhaps ask for help from the rest of the team. This particular model would go area by area, department by department in this kind of conversational model.
The second type as I said before is thematic. You would start with your long-term goals or long-term strategic objectives, whatever you're calling your top big things. My example here has four. In this particular plan there are four big goals: a big financial goal, a market goal, an operational excellence goal, and a people goal. The conversational model here would focus on one, two, maybe even all four of the strategic goals and how we're doing against each one of these in a thematic kind of way. If you are responsible, for example, of driving the people goal that might be around attracting and retaining the best talent, all of the different business heads would report against the goals that are related to this particular people long-term strategic goal. Ideally you would come in and do a round robin around those folks that have implications on this particular goal, so you'd have a goal report out. You talk about any new information that might need to change this particular item, and then we make changes or we'd adapt the plan, and then we might go to the next one.
Depending upon who you are in the meeting, you have two different types of styles for participating. There's, of course, what you need to do if you're leading the meeting and, if you're not, you're everybody else. Here are the styles and the tips to make sure that your meeting goes as effectively as possible. If you're leading the meeting, drive the conversation. Come in with everything prepped and know where those exceptions are, know where you want to focus, make choices. One of the most important things you can do as a leader is take stuff off the table. This is a really important point. Set it up as a no penalty zone. People won't be honest and they won't speak their mind if there's fear of recrimination. You want an honest and open dialogue about how your plan is going and if your strategy is on track.
Keep the rhythm. If you set these up to be quarterly, run them quarterly. If they're up for monthly, run them monthly. Don't break that rhythm and then commit to updating your plan after the meeting. Don't get lazy about that. So that's your job as a leader. If you're everybody else, anybody else in the room, in the meeting, especially if you're reporting out and you have ownership over one of those pieces that we talked about over there, keep it at 15,000 feet, so not 30,000 feet and not runway level, but keep it at that executive level so we are talking about what's working, not what are you working on, okay? Follow the conversational model that I just set up previously or whatever your CEO sets up for how they want to flow the meeting. If you're all over the place and everybody reports out differently, it's a big mess.
Speak your mind. It doesn't help to have everybody sitting there smiling, happy faces and taking this up offline every chance they get. This is the opportunity to come together and really talk about what's going well with the business and what's not going well with the business. And then this is the most important as well. You've got to have your stuff updated ahead of time so that people can get the reports, you can get the reports, review your documents and come in prepared to have a conversation and not go through presentation PowerPoint slides. That's not the point of a strategy review. The point of a strategy review is to drive the conversation, so that means that people come in with everything prepped in advance. With that, good luck with your next strategy review."
Additional Videos