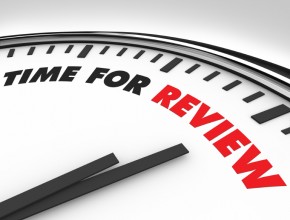 Since we're over half-way through the year, it's a good time to evaluate your situation and your strategic business planning thus far. If you've made it this far, you've managed to weather some of the storm, but we don't just want to survive for the moment- we want to thrive for the long haul.
In order to ensure future success, it's time that we suggest evaluating your strategic plan. Many organizations plan annual or semiannual strategic planning retreats in order to update their plans, but especially in an economy where most organizations are scrambling to make it, not everyone has the time scheduled to do so.
The 15 Minute Strategic Plan Evaluation
This is where our fifteen minute plan comes in. Grab some peace and quiet, whip out your plan and re-familiarize yourself with it. Think through all of the good, the bad and the ugly comments you've heard and issues you've encountered. With that done, take the next fifteen minutes and ask yourself the following questions about your plan:
Is your plan purpose-driven?
A plan based on a mission and a real, true competitive advantage is key. Without it, what is the point of the plan or the organization? Take a look at your statements; do the members of your organization use them? Do they understand why they say what they do, and believe in them?
How integrated is it?
Each element supports the next. No objectives that are disconnected from goals and no strategies that sit all alone. If you have stragglers, why are they there?
Is it systematic?
Don't think of the plan as one big document. Instead, it should be broken into executable parts. Remember, elephants can only be eaten one bite at a time (if you're into eating elephants).
Are the parts of your plan dynamic?
A plan should be a living document, not a static one. Organization members should be able to revise or review it when needed. If it's a museum piece held behind velvet ropes, it's not helping anyone.
Is it holistic?
All areas of organization are included. Don't plan based on departments first because you risk limiting your thinking. Plans work best when they deal with the organization as a whole entity and then implement on a department by department basis.
How easy is it to understand?
Everyone gets it. If anyone, from the top of the organization to the bottom, does not understand the plan or how they fit in, it won't work.
Is your plan realistic?
You need to have the resources to support the goals you decide to focus on. If half the items in your plan haven't been acted on, or you can't imagine how they ever will, it's more fantasy than reality.
For bonus points, you can even send this around your management team or your organization as a questionnaire. If your plan doesn't pass the test, it may be time to revise it or, depending on how it went, even start over from scratch.
---