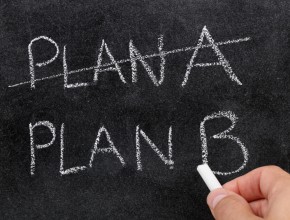 By the time company managers get to the action planning part of strategic planning, many are tired and worn out from all the work leading up to this point. But don't stop yet! Setting action items and to-dos for each short-term goal is essential, and now it's time to connect those goals with people, deadlines, and costs.
You are developing an action plan for each goal. An action plan explains who's going to do what, by when, and in what order for the organization to reach its goals. The design and implementation of the action planning depend on the nature and needs of the organization.
Although this may seem like a monumental task, here are a few ways to simplify the process:
List the concrete steps or to-dos that you need to accomplish in order to achieve your goals. You don't need to list every single action item for each goal — that might take all year.
Focus on identifying large to-dos that warrant discussion at a team level. Stay away from big items that are so big that you don't know where to start.
Identify all the actions that need to occur in the next 90 days. Continue this same process every 90 days until the goal is achieved.
---