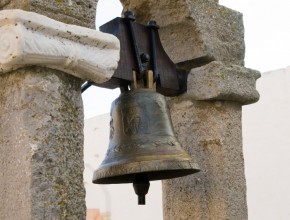 In these last weeks of the Holiday season, it's easy to get behind at work. You've got family in from out of town, you've been buying presents, cooking huge meals, going to movies and catching up with old friends- most years it's all you can do to just make it through this busy period.
Sure, we want to be prepared for the New Year, but what usually ends up happening? The New Year starts before we know it. If you don't take steps now, you could end up returning to work the first week of January, with even less direction than you had entering into the Holidays in November.
Don't Let 2008 Catch Up on You
Ideally, once work starts back up you want to be ready to hit the ground running. If not, your competitors can gain a crucial edge over you. And you also know that planning takes work- charting the course for your future isn't something you can just make up as you go along.
So, in the middle of the Holiday season, just before the New Year, can you really make strides towards a 2008 plan? Yes! While you probably can't schedule an impromptu retreat for the whole board, you can set yourself up for the New Year.
Force yourself to take a break
Whether you need to add some strategic direction to your company, your division or yourself, you're going to need to devote some real attention towards it. If you can, find an environment where you can be uninterrupted. Carve out some time in the next couple days, even if it's just a couple hours. Turn off your cell phone, don't check your email, and grab a pad and something to write with.
If you have a strategic plan already, evaluate how well you did in 2007. Did you hit your goals? Did you spend enough time this year focused on your plan or did it sit in a locked cabinet, waiting for the next strategic planning retreat? Are there areas you should be strengthening in your company, or opportunities that you need to hurry up and capitalize on?
Take Steps Now – Even Small Ones Count
Write out three strategic goals for 2008. Three goals that, no matter what, you will accomplish. If you haven't devoted enough time towards your plan in 2007 the first goal could be "Create a formal Strategic Plan by Jan 31st" in order to get a serious handle on things. Whatever you come up with, there's no doubt that you'll be more prepared and less stressed once the year begins. Need some help?
The goal for all of us is to make 2008 even more successful than 07, and that starts with great planning. While this may be the most hectic time of the year, it's also incredibly crucial since we all have the chance to set the tempo for ourselves, our office and our employees.
Here's to a great year, from everyone at OnStrategy and OnStrategy!
---