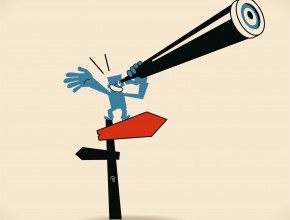 When we left off last time on the topic of exit strategy, we were discussing exit planning as the first phase – when you determine how to transfer the business when you leave. (This is relevant for all exit strategies except liquidation.) The second phase is succession planning which involves determining who runs the business when you depart.
To make sure the succession goes smoothly, always update or establish your strategic plan so it can be used as the guide for the person who takes over. This guide will help maintain financial stability and future growth of the company. We encourage you to also follow these steps to develop a succession plan:
Write a job description for your successor. You know the requirements of the position you'll be vacating better than anyone.
Develop a training program for your successor. You know the needed skills and knowledge to be competent in your current position.
Formalize and communicate the plan to all interested parties. Communicate your plan with detailed explanations and create any necessary legal documents to protect your business decisions.
Create a management letter for your spouse (or significant other). You should craft a management letter to explain how you want to transfer your business. If you have a spouse or not, you should still detail what your goals are, who can be trusted and relied on in the current management team, and who can compose a dependable board of advisors.
Depending upon the circumstances of your departure, you might consider assembling a group of trusted advisors to help protect your assets and future desires. Outside expertise and resources can be invaluable when settling on a solid strategy. Some business owners prefer to appoint a business executor who essentially serves as an interim general manager to oversee and manage the business during a transition period. This business executor is charged with maintaining the value of the business on behalf of the estate and heirs while overseeing the orderly sale or liquidation of the business.
Visit these free online resources for more information on the transition process:
www.cashing-out.com
www.buysellbiz.com
www.thebizseller.com
---