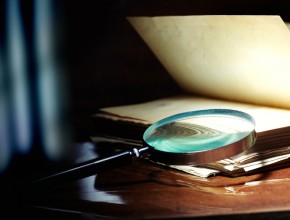 There's a reason why, no matter how much we try to focus on the big picture of our companies, somehow again and again we find ourselves stuck in the trenches. Executives and department heads begin the year with great expectations; they research and they plan and communicate strategy throughout the company, but some how during the year the management of the plan suffers atrophy. Slowly we go from focusing on strategy to focusing on the day-to-day. Instead of leading the company, you notice one day that you are just putting out fires.
Does that sound like you?
There's something at work that puts business owners in this situation the world over- so don't worry- you're not alone. It's a law. A law that answers why, after you've put so much thought and effort into charting the course, you nearly always manage to find your organization struggling to stay on track.
Good news: once you understand the law, then you can break it.
The phenomenon in question is called Gresham's Law. Basically, it means that in many cases "bad" will drive out "good." Originally, it was meant to explain why, in terms of currency, coins that are devalued (by defacing them or their issuer actually lowering their value) actually out circulate "good money." The reason, as stated by the law, is that you hold on to the good money and freely give up the bad. Eventually, all everyone walks around with is bad money.
Gresham's law also explains why so many people buy "Lemons" from used car dealers. Dealers discount lemons because they want to get rid of their worst deals quickly, and buyers feel better about paying a lower price for a lemon than a higher price for a car that might turn out to be one. So, the lemons flow through the used car lots, driving out the better vehicles in circulation.
How does this law affect you?
In the beginning of the year, your strategy meetings are focused on the long-term. Your company has just created or revised your strategic plan, set goals and objectives, and have assigned responsibility for completing them. Things are good.
But as the year progresses, instead of dealing with the long term strategy, you begin to talk about operational issues. Pressure to meet quarterly targets, problems with production, staffing issues or other fires can pop up in discussion more and more often, until they have driven out your long term strategy from the meetings altogether.
What began the year as strategy meetings become operational meetings.
So how do you fix the problem?
You need two meetings. Strategy review meetings should be focused on the long term, and operational meetings should be focused on the short. Both are important- just because you need to maintain your focus on strategy doesn't mean those fires no longer need your attention. But both meetings require different focuses, different attendances and can be held at different frequencies.
Next post, we'll cover the two different meetings in more detail, but in the meantime, for more detail on Gresham's law you can hit up Wikipedia.
Link: "Harvard Business Review, January 2008: Mastering the Management System" (subscription required)
---