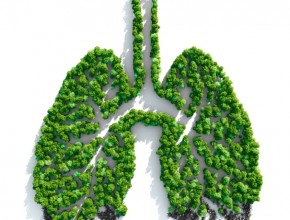 So you say you want a living, breathing plan? The key to making this a reality is simply checking your progress periodically and making changes to the strategy when needed. Set your planning schedule today. Monthly or quarterly strategy reviews are the heartbeat of implementation and move a strategic plan from a document that sits on the shelf to actions that drive organizational growth. The sad reality is that the majority of organizations who have strategic plans fail to implement. Don't be part of the majority! In fact, research has shown that 70% of organizations that have a formal execution process out-perform their peers. (Kaplan & Norton)
Guide your work with a schedule for the next 12 months that spells out when the quarterly strategy reviews are held, who is involved, what participants need to bring to meetings and how you will adapt the plan based on the outcomes of the reviews. With OnStrategy supporting this process, it will be a snap to pull together your review sessions. Here is a quick checklist to ensure you're ready to implement your plan:
People: Each team member has an action plan with aligning goals, and they feel they have the necessary authority to achieve them.
Plan Structure: All goals have measures and targets that can be tracked and reported.
Process: Strategy Review Meetings are scheduled to occur at least quarterly to review the status of goals and update the strategy. See the green box below to create the schedule.
Systems: Everyone has access to OnStrategy for a consistent way to report on progress and manage the plan.
Share our white paper "So You Have a Strategic Plan, Now What" with your planning team to get everyone on the same page with what using a strategic plan as a management tool really means.
How to Keep Your Plan Alive with Your Team
Buy in on the front end regarding the execution portion of the process will ensure it is sustained over time. In conjunction with reading the white paper, ask your team to watch our 3-minute implementation video. Then lead a meeting to develop your process and schedule with these questions:
Corp. Checkpoints: Determine check-in frequency including – Who is involved? What is the process – individual/group meetings? What is the frequency (on a monthly or quarterly basis)? What should attendees come prepared with? We recommend updated action plans.
Course Corrections: Decide on how and when to adapt the plan as things change.
The Bottom Line
A fully-functioning, useful strategic management process rises and falls with your leadership. For the plan to guide decisions, the most important thing you can do is schedule and hold strategy review meetings – with rigor and consistency.
A guaranteed way to kill your plan is to require progress reporting without having strategy reviews. Why? Progress reporting is a necessary administrative exercise, but just reporting does not impact the greater strategy. Using the progress data to share and adapt the strategy only happens in strategy reviews. In this way, you have a living, breathing plan.
---