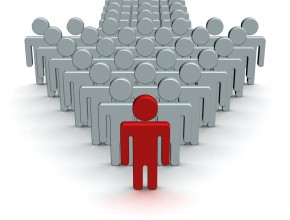 Is your marketing budget making you look fat? With uncertain times ahead, the last thing that you'll want to do is stop attracting customers. In fact, with a possible recession approaching, this is a great time to increase your market share, become more efficient and get to know your market.  Just like returning to the gym after a long absence, it may take a little work to get in shape, but the following exercises can help any organization whip a flabby, overweight marketing budget into a lean, mean customer-attracting machine.
Cut Down Your Intake
First things first- if you want a leaner marketing budget, you need to consume less. That means taking a long, hard look at your expenses and seeing what is essential and what isn't. If you work for a large company with multiple departments, then economic downturns mean greater scrutiny of departmental budgets. Whatever you can't justify is in danger of being cut. Better pull out the spreadsheets now and start examining everything now before the accountants do. If you work in a smaller company, it's just as important. If you lose sales due to unexpected inability to pay for advertising and marketing expenses, you've basically thrown away money due to failure to plan.
Heavy Lifting: Research Your Market & Their Recession-Time Habits
One thing you can do now that'll pay off immensely during a downturn is research. Either by purchasing industry reports from online companies like Hoovers or Reuters, or by sending out a questionnaire, or even just searching the web for relevant information- it is essential that you take this time to get to know your market better. First, if you contact your customers to find out their thoughts about the downturn you've communicated to them that you care about them and their business. Secondly, your market will most likely exhibit changed habits during a recession, and understanding them will be crucial to your success in communicating with them.
During a recession, consumers will…
…take more time to find durable goods
…negotiate harder, postpone purchases, trade down and buy less
…favor trusted brands over new, untested ones
…exhibit less conspicuous consumption
…stay home more often with family and friends
…respond better to messages of safety, rather than humor or adventure
…search out multi-purpose items
…look for reliability and performance rather than gimmicks
Get Limber: Stretch your Budget by Finding Bargains
If you're tempted to cut costs in your marketing/advertising budgets, remember that companies who continue their messaging during a recession have a major advantage to those who don't. If your competitor quits advertising, then your ads have more weight! The situation becomes a sale on marketshare- you can convert more customers for less money than usual. Instead of pulling back from advertising, you can make some recession-time alterations that can save you money:
Temporarily switch media: In order to stay in the public's mind for less, look into moving your budget from TV to a less expensive medium like radio, print or in some cases the internet.
Buy in Bulk: Find out what kind of discounts you can get now by making a large purchase before your budget shrinks.
Negotiate Long-term Deals: Media outlets will feel the pinch as well, and will be looking to make money. If you prepare by saving now, you can meet with them to lock in a low price for a long-term contract.
Avoid Injuries by Being Safe: Don't Spend on Untested Ideas
This isn't time to experiment with your marketing budget. That's not to say that you should be stifling innovation, but practice it safely. First off, do what has always worked for you, with some tweaks to adjust for your customer's recession-time changes we already discussed. Outside of that, if you are going to experiment then do it in cheap or free venues. Our Free-Marketing article contains a wealth of ideas on that.
Stay Flexible: Make Sure You Can Change To Adjust if Needed
Consumers will be searching for sales during a recession, so you'll need to account for that. But there's a way to do it and a way not to:
Rather than cutting long-term prices, offer short-term sales (you don't want consumers to devalue your product)
Offer bulk discounts
Stick to price breaks- consumers generally won't respond as well to sweepstakes or mail-in offers during this period
This is also a fantastic time to take advantage of your competitor's mistakes, so keep up with your competitive intelligence and be ready to move if you see an opportunity like those in our article.
References:
---