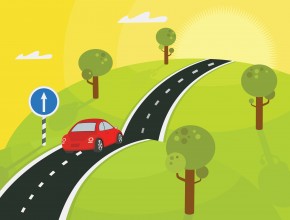 In today's economic climate, it's hard to find an organization that doesn't have to deal with reduced resources, be they people, money or anything else. One way that many organizations have been overcoming this gap is through striking up strategic partnerships with others whose needs and strengths match up well against their own. Strategic partnerships require less capital, are more responsive to the market, and spread the associated risks.
Strategic partnerships are also known as strategic alliances, joint ventures, licensing, franchising, and private labeling, and many other terms, but they all mean any type of agreement that results in a synergy between two cooperating organizations resulting in the sum of their efforts being greater than the parts.
The value of a strategic partnership lies in the growth it offers companies who are strong in one area but not another. In other words, partnerships must be mutually beneficial. But how do you know when to consider partnering as a viable growth option? Explore the following reasons for joining forces with another organization:
Increased market reach: Through partners, you can expand your market reach by selling your products and services into their markets.  You can also realize broader geographic expansion.
Faster product development: By combining forces, partners can share areas of expertise, defray the typically high costs of product research and development, improve quality, and hopefully realize a higher return.
Purchased access to a customer base: Your partner may have customer relationships with larger accounts you're seeking access to.
Facilitated international trade: Partnering opens up new markets and export opportunities on a global scale. Inexperienced partners can quickly gain knowledge, skills, and sales expertise of an experienced export partner.
Gained access to needed technology: You may be able to gain quicker and faster access to technology than if you built it yourself.
Enhanced purchasing power: Partnering with other firms to purchase raw materials, distribution, and other goods and services can result in substantial savings for an individual organization because you buy larger volumes and can negotiate better prices. Typically, the more you buy, the better the price.
Shared marketing: Partnering to pool market research knowledge, customer databases, campaign dollars, and other promotional expenses can be a huge reduction in expenses for businesses. The key is to partner with a company that truly meets the needs of your customer base.
Shared logistics, distribution, and operations: Economies of scale can be realized if two companies partner to coordinate product management from contract to delivery.
Shared administrative/human resources: This area is slightly more difficult to share, but it's possible. Human resource knowledge, expertise, and even staff can be shared because as the labor shortage grows, this may become a competitive advantage for those companies that can effectively share human resources.
If your organization is considering developing a strategic partnership and would like to know more, please visit our resources section for more articles, or contact one of our consultants today.
---