On-Point Reports
---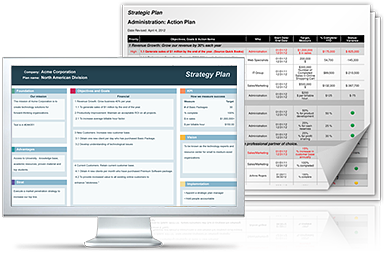 Achieve consensus on priorities and make managing a breeze.
With the click of a button, see organizational priorities, project status and individual action items organized with breathtaking clarity. We understand that people need to see information in a variety of formats, so we deliver easy-to-use top level reports, department reports and individual progress reports.

A Dose of Strategy.
Actionable tips, case studies, best practices in your inbox every other week.