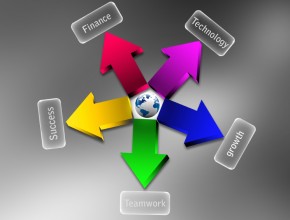 In Patrick Lencioni's book, The Advantage, an organization that is eyeing to capitalize on its success embodies two basic qualities: it has to be smart, and it has to be healthy. To be clear, it can't be one or the other, it has to be both. Here's how you do it:
To be a 'smart' organization, they are good at:
Strategy
Marketing
Finance
Technology
To be a 'healthy' organization, they have:
Minimal politics
Minimal confusion
High morale
High productivity
Low turnover
In order to be successful, an organization fits together these qualities to ensure it is complete and consistent. Typically, an organization focuses on being smart because it is easier to do so. However, it requires open communication, more energy and patience to address the health of an organization to drive that balance between being smart and being healthy.
When an organization is healthy, you can see a direct correlation with improved overall performance.
To learn more about Patrick Lencioni, click here.
---