The Challenge:
With a presence on three continents, a European-based client focused in decontamination services for the health care industry needed to establish an agile strategic plan with a consistent implementation system to maximize accountability and ownership.
And it needed to be done exclusively in a remote facilitation and planning format.
How We're Helping The Team:
We jumped in and facilitated their planning sessions virtually with participants across three continents to build a plan with a 3- to 5-year roadmap supported by shorter-term objectives and key results. We also helped teams, regions, and divisions develop aligned plans to support the organization's direction and focus.
The outcome? A truly agile strategic plan and management process that empowers a global workforce to move in a single direction with agility.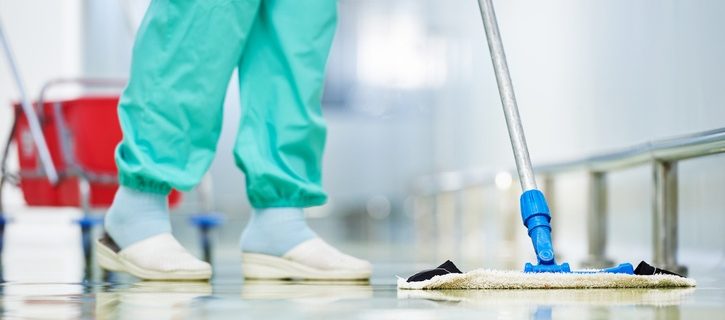 It's certainly no secret the world has changed because of the pandemic. But just because you can't hold in-person strategic planning sessions doesn't mean you should skip it entirely.
OnStrategy's client, a European-based client focused in decontamination services for the health care industry, embraced the virtual strategic planning sessions because they needed an agile plan to unite their global workforce and hold their team accountable without the headache of managing spreadsheets.
Together, we worked together virtually with teams, regions, and divisions to develop their respective aligned strategic plans in support of the organization's overall strategic direction, including respective SWOT, competitive advantages, three-year road mapping, and key performance indicators. The outcome is an agile 2021 plan and a 3- to 5-year road map backed by an OKR structure to create sustainable revenue beyond COVID-19.
With the 2021 plan operational in the OnStrategy App, an OnStrategy Senior Strategist will help conduct monthly reviews and quarterly StrategySprints to measure and adapt the team's performance against goals. Our App helped solve the team's struggle with collaboration and accountability by clearly defining ownership of goals while capturing data and reporting across three continents. This data will drive the monthly and quarterly performance reviews and drive annual plan refreshes through 2025.
So, how did we support this effort virtually?
Like a good strategic plan, remote planning requires agility within the team. Here's what it took for a multinational organization to realize success in their planning process.
Timelines, clear expectations, and project schedules with deadlines.
Clarity on who is doing what, by when, and for what purpose.
Templates and "homework assignments" to guide small teams, regions and divisions through the planning process and prepare them for remote sessions with OnStrategy.
Communication tools for sharing folders, instant messaging, and video conferencing.
An open mind and willingness to adapt to the inevitable differences of working in virtual spaces.
Remote planning can be done – and it needs to be done – because teams can't afford to overlook the importance of planning for the future just because they can't meet in person.