The Challenge:
Although a small and nimble team, the Nevada Cancer Coalition (NCC) needed to evolve their organizational structure to best serve the needs of the Nevadans in the areas of cancer prevention, early detection, treatment, and surviving cancer-free.
How We're Supporting the Nevada Cancer Coalition:
Lorna Shepard and our team are supporting the Nevada Cancer Coalition as they plan for the organization they need for the future, including how they might structure and grow their team, how they can capitalize on their strengths, and where they need to deepen their services and impact.
Their Impact:
NCC aims to improve the health of Nevadans through cancer prevention and early detection, education, and advocacy.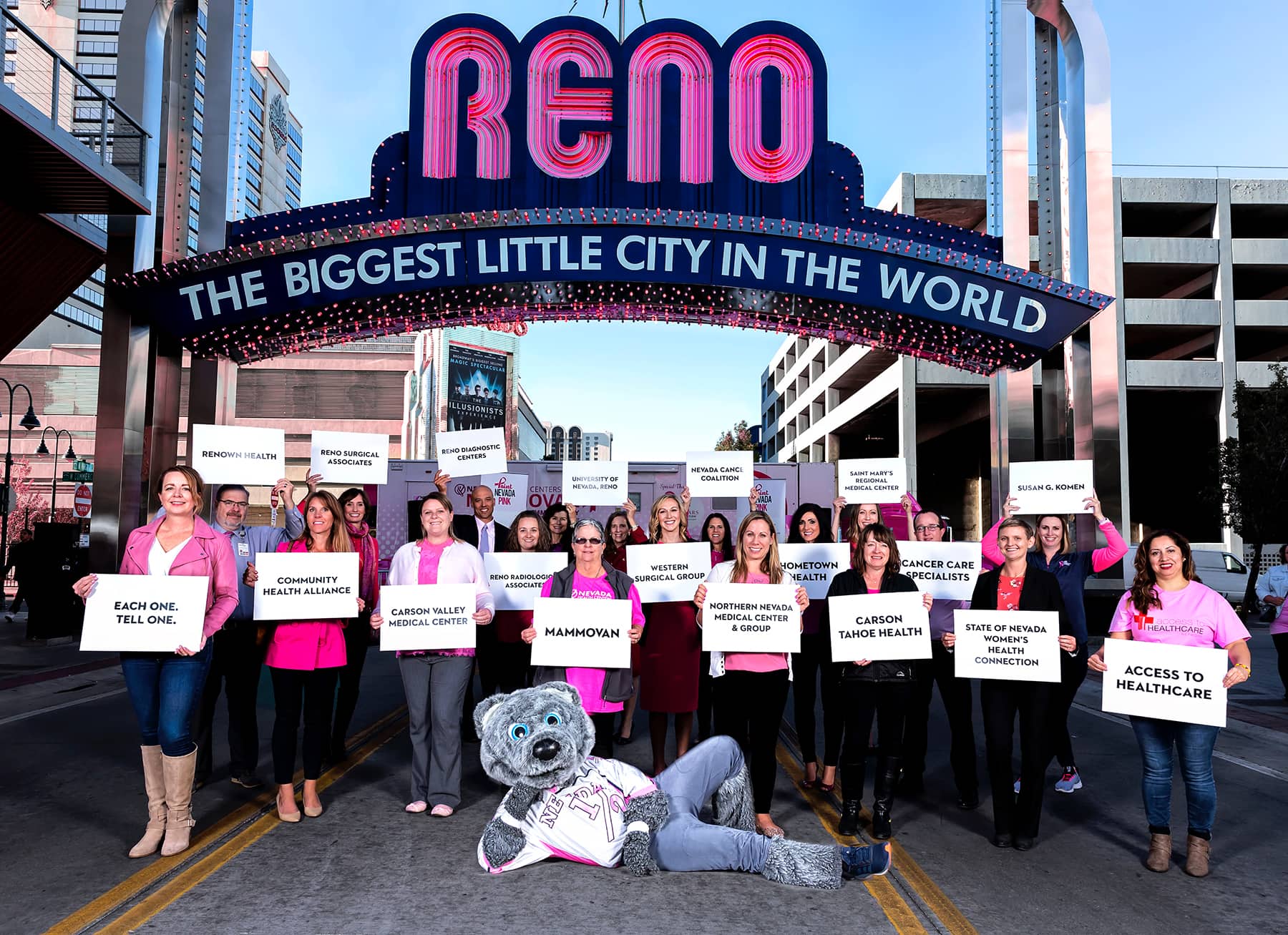 The foundation of any great plan starts with understanding where you are today and defining where you want to be in the future. But, sometimes defining where you want to be in the future requires building an organization that can grow into that future. It's no secret that sometimes you need to shift and change organizationally to meet your desired future state.
The Nevada Cancer Coalition (NCC) is a small — yet mighty — organization that makes a serious impact tackling the growing need for cancer prevention, early detection, treatment, and survivorship in Nevada.
As the need for these critical services continues to grow, NCC enlisted our help to develop a strategic plan and organization roadmap to clearly dictate their goals and how they should scale their team structure to achieve those goals. Here are a few great questions and prompts we used during this facilitation that might help your planning team as you build your own plan:
Do you have the resources or staff required to achieve your vision and long-term goals? Think about how your plan and organization impact each other.
Where do you need to grow as a team? Can you develop your current team to meet your needs, or do you need to add more expertise?
If you need to change your organization structure, how long might that take? How might that impact your long-term goals?
Working with the dedicated team at NCC was a refreshing and compelling experience. It's always wonderful to work with a team that's dedicated to their work and we can't wait to see how they grow and transform to combat cancer in our state. Wonderful work, Nevada Cancer Coalition!