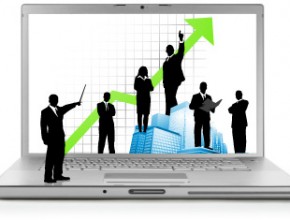 Fall quarter is a time for most organizations to begin the process to create a strategic plan for next year's execution. Before you start, take the time to identify and incorporate perspectives from across your organization. The insights from your board, executive team, management and front-line staff will drive engagement and ownership, while strengthening the viability of your strategy.
Check out our blog post to learn more about the impact of employee engagement, or watch our video on keeping your team active in the strategic management process.
Gaining organizational insight is more than a survey with a few generic questions. The real value is created before and after the survey. Ask yourself what is it I want to achieve? What's the mechanism for doing it? And how will it influence my ability to create a strategic plan?
Consider the following tactical tips when surveying your organization:
Ask the right questions:
Ask fewer than a dozen questions, so make them count. Ask questions to illicit input on vision, objectives, short-term goals and immediate opportunities. What about your strengths and weaknesses? Ask it. Consider asking a question to benchmark employee engagement, too.
Drive Responsiveness:
Communicate with respondents before and after sending a survey. It's a great time to level set with your organization where you're at with the strategic process and why their insight matters. Web-based surveys work. Timing of distribution, action-oriented headlines, and simple, clear questions improve response rates.
Interpret and Apply:
Collect and organize the data. Most of it will be open-ended responses, so you'll need to categorize it by common themes or attributes. Distribute results to key stakeholders. Be prepared to share and incorporate the results into your strategic planning process.
Now is the time to use organizational insight to create a strategic plan. Learn more about OnStrategy's Employee Insight Assessment and how it can help you. You'll drive employee engagement, strengthen strategy and improve execution in 2014.
StrategyCheck
What achievements are employees in your organization passionate about reaching?
---