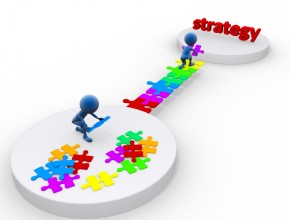 It is a fact that although a majority of executives recognize the importance of customer feedback, only a handful of those very companies have a program in place.  There are many strategy tools used to conduct customer assessments, but we like the insight of the Net Promoter Score concept developed by Fred Reichheld in 2003 that assigns metrics to the question of customer loyalty, asking "How likely is it that you would recommend [your organization here] to a friend or colleague?"
What is the Net Promoter Score?
Without getting into too many details here, the NPS goes way beyond measuring customer satisfaction, and with its scoring, companies can segment their customer base into categories aptly-named titles as promoters, passively satisfied or detractors.
We have clients currently using a system we built around this concept that includes asking driving component questions to help give further insight to what the NPS is revealing.   Based on the company's value proposition, these questions give management keen insight provided straight from the consumer.
The Benefits of the Net Promoter Score
From our reports, we think using NPS and identifying key drivers accomplishes some key objectives that companies should be embracing:
Gives companies a way to connect to their customers.
Offers insight on how programs can be tailored to the needs and expectations of customers according to that customer's potential impact to the business.
Consistently gives insight that can be applied to business processes and service levels to improve the company's offering.
Provides data to update an organization's SWOT, which can be used as a key for keeping any plan relevant throughout strategy execution.
Much has been said about the need to make sure Strategic Plans stay agile.  Well, we think NPS offers best practices insight for effective strategy execution and upkeep.  After all, who would discount the strategic value of consistent organizational insight according to the most vital stakeholder:  the Customer?
---