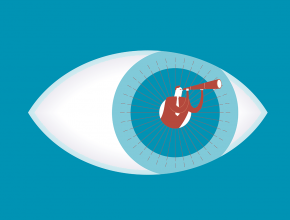 The seasons have changed and the number of days left in 2017 are dwindling away. Being mid-October already, now is the time to jumpstart your organization's 2018 planning process to start the new year with an implementation-ready plan.
You still need to focus on executing your current plan with fidelity, but taking a few simple steps to prepare for the end-of-year review and your 2018 planning sessions will alleviate pressure from the planning process as you enter the holiday season. Here are a few quick tips:
Establish a planning schedule now.
One of the most critical steps in planning is setting the priority and establishing a planning schedule. Depending on your organization and its planning requirements, this should include a 2017 EOY Strategy Review, planning sessions [or a retreat] with your leadership team, and a meeting to roll out the 2018 plan. Putting these mandatory sessions on your team's calendar now articulates the importance and value of these sessions and activities.
Continue executing, but start taking notes on your plan.
If you're on a calendar year, you've just turned the corner on Q4. Keep your foot on the gas as you continue executing against your plan for 2017, but start taking notes on what's working in your plan, what's not, what you should carry forward for 2018, and what you might consider sun-setting at the end of 2017.
Consider taking OnStrategy's Strategic Performance Index
An informed strategy encompasses both your internal and external analysis to focus your organization's time, energy, and resources on the right activities to drive your strategic performance. Taking our free Strategic Performance Index survey will gather confidential insights from your leadership team, benchmark your organization's performance against high performing organizations, and help identify areas of your plan that need focus. Plus, this web-based survey only takes 15 minutes and outputs a full report for you to reference as you plan. Start yours here!
Following these three simple tips may sound trivial and minute, but they are foundational steps that help your organization put necessary planning actions in motion so you can be ahead of the game in 2018. Just remember, there are only 73 days left in 2017!
---