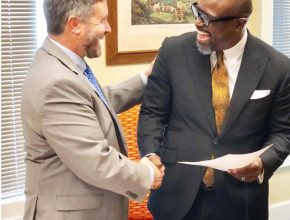 One of the biggest functions of strategic planning is breaking down your organization's big ideas and long-term vision of success into bite-sized action items you can execute. And after the long-term grind and ongoing dedication to knocking down those action items, your organization will see the success it set out to achieve.
Mount Zion Baptist Church set out on the planning process with a few [amazing] big ideas about what they wanted to achieve driven by their organization's mission and purpose. As a faith-based organization, they relied heavily on scripture to define their vision of success and to make an impact in their community.
With a clear direction driven by their core purpose, we were privileged enough to help Mount Zion create an actionable strategic plan to give their organization the tools to start driving towards one of their big visions of success–becoming a debt-free church campus.
As one of our long-standing clients, it's amazing to see how their dedication, hard-work, and focus is enabling them to full-fill their mission and impact in their community. They've successfully leveraged their community, leadership, and mission to achieve something truly amazing. Excellent work!
---