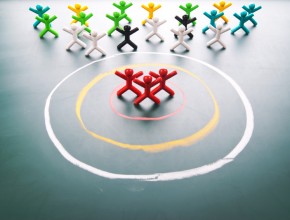 Today is the first annual Customer Experience (CX) Day! Yes, that is correct. A day, recognized by the U.S. Congress, celebrating customers, their experience and those on the front lines who provide the value that keeps your customers from going to your competitors.
That being said, it is a bit ironic that the U.S. Congress has shut down the government today of all days! This is indicative of how far we are from fully grasping what it is to manage and engage the customer relationship. So we applaud Temkin Group about pushing customer experience. But in fact there are many organizations that are struggling to focus, at a minimum, on customer loyalty, whereas the customer experience sets the tone that it is something more than a value-based relationship – much like a Disneyland experience.
In a June 2013 study conducted by the Forrester Research, Inc. the results showed, "only 21% of survey respondents consistently model the influence of customer experience metrics on business outcomes." Loyalty is rarely delivered, let alone experience, in a vast majority of organizations. Our takeaway is to build the customer relationship on a solid loyalty factor which we believe in the Net Promoter Score (NPS) and provide this program through CustomerClout. Communicate to the front line of your organization and manage to it by measuring the interaction of your employees with the customers.
For more information on Temkin Group and CX Day, click here.
---