It's the age old challenge in strategic planning – how do you close the gap between your strategy and execution? Strategic planning is never linear, making execution even more difficult. We have three considerations to get your strategic plan from start to finish:
Step 1: Engagement
Before strategic planning can even begin, it's vital to engage all of your key stakeholders. Without them onboard, you'll just spin your wheels trying to get your plan started. Investment begins when your stakeholders understand what's in it for them. It's all about the relationship between you and your team.
Here, communication plays a significant role. Everyone needs to be open, clear, and honest. By being up-front about the problems you're trying to address, what you need to accomplish, and what input you need from your team, you have the opportunity to build a trusting relationship.
Another great way to get stakeholders engaged is with team-building exercises and retreats. In planning your retreats, choose activities that relate to your team's interest beyond the walls of the office. Outings that present a team challenge which leverages your unique location or interests can help define roles, build relationships, and get your team invested in the planning process.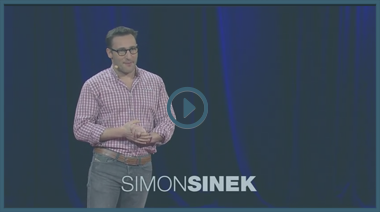 Step 2: Alignment
Now you've begun your strategic planning process. In order for your team to create a cohesive strategic plan, everyone needs to be on the same page.
Take a step back and look at your business. Doing so can allow you to see holes in your processes or business. Communicate and solve these gaps and issues as a team; it allows everyone to give their input and keeps everyone informed at the same time.
It's also important to understand that taking on too much can dilute your impact and confuse your team. By focusing on what is most important to your team, you can make clear decisions as a unit.
Step 3: Ownership
You've created a solid strategic plan. Your goals are SMART. Everyone gave great input in the process.
But a great strategic plan goes nowhere unless your team owns it. Sure, they may understand what they're supposed to do, but it's even more important to understand why they're doing it and the direct impact they have on their department or organization.
Transparency and communication are cornerstones in plan execution. If everyone can see their piece of and how it fits into the larger organization's puzzle, they'll be more likely to complete the actions they've been assigned. Everyone needs to be held accountable with consistent team updates.
Bridging the gap
Bridging the gap between strategy and execution requires your team to remain focused and committed to the planning process from beginning to end. Keeping your team engaged, aligned, and dedicated to ownership will ensure that your strategic plan will be a success.
Strategy Check – What are you doing to bridge the gap between strategy and execution?