Throughout the years, we've been dedicated to providing resource content so organizations from around the globe can learn to create and execute great strategy. With over 20,000 newsletter subscribers and 26,000 YouTube subscribers, we've decided it's time for us to reinvest in ourselves to create more insightful, powerful, and educational content so people like you can adopt strategy as a management practice.
Before we could begin producing new Youtube videos and video-blogs, we had to first land on a studio location. While there were several possible locations throughout our city, we opted to invest in building our own studio within our home office. Why? It's just easier to shoot [and re-shoot] videos on location. Plus, we wanted a creative space where we didn't need to set up every time we wanted to use it.
Team members Heyden and Tim spent a few afternoons building this studio space in our office's basement. Here's a sneak-peek.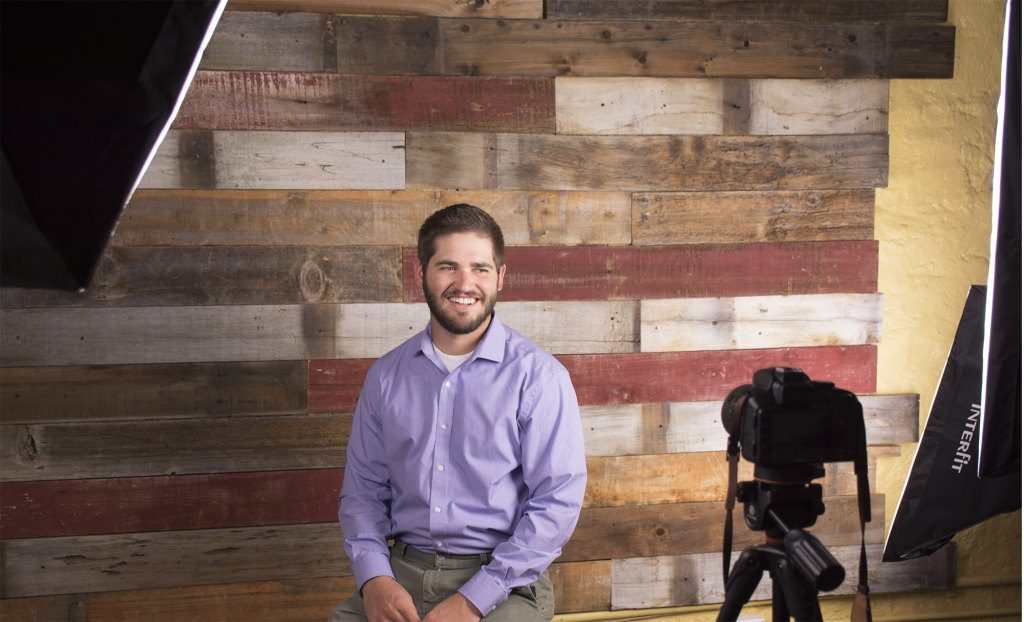 For those tech lovers, here's a quick spec sheet of the equipment we will be using to produce our future videos:
Camera 1: Nikon D7100
Camera 2: Nikon D3400
Lense 1: Nikon AF-S 50MM f/1.8
Lense 2: Nikon AF-S 55-3300mm F/4.5-5.6G
Microphone: Rode Directional VideoMic and Micro Boompole
Lighting: Inferfit F5 3 Light Kit
Backdrop: Custom made from upcycled barn wood
Now that the studio is complete, it's on to production! Standby for fresh new videos in the coming weeks!