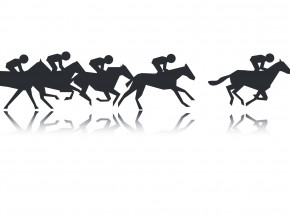 From time to time, clients from around the globe seek out strategic planning services from the OnStrategy team. This month we found ourselves in South Africa—of all amazing places! The country is well known for its spectacular safaris and equally being an emerging market (25th biggest economy in the world to be specific).
Knowing the customer in our South Africa engagement also meant understanding different cultural norms and perspectives.  Yet, even when we do business in the United States, knowing our customers is a forever-shifting component of business as well.  It's a safari-esc adventure and it yields insight that we plug into our strategic planning and capital investments, but it's not always easy to execute upon.
Much like existing in the heart of the Africa's wilderness, we all struggle for that alpha spot in the pack (with our competitors), endure extreme seasons (the business environment) and continuously forage for food (chase revenue)!  BUT, what we don't always check is if anyone really cares about our existence—just because we can build it does not mean anyone will buy it.
For a sustainable future, be sure you fully understand how you must co-exist with your customers.  Most importantly, be passionate about it.  Customers to us are as powerfully impactful as seeing the "Big Five" animals in a safari (which by the way are rhinos, elephants, leopards, lions and water buffalo in case you are wondering).
Finally, always remember, what has worked in the past with your customers is not guaranteed to be a success into the future.  That's a bonafide strategic blunder that will test your placement in the survival of the fittest.
Pack light and remember your camera!
StrategyCheck
How rare are your close-up encounters with your customers?
---