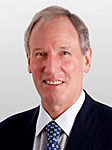 OnStrategy's business model stems from the shift in marketing from an almost purely creative process to an increasingly metric-driven approach – an approach that Howard Olsen, President of OnStrategy, has based his company on. Why? Because it blends his combination of skills – accounting and marketing. An odd, but powerful, mix!
Building on his background in Finance and Accounting, Olsen has been studying and teaching metric-driven marketing techniques throughout his career. Using data to make more accurate marketing decisions is a concept he has presented in his nine years of university teaching and consulting. Olsen holds a PHD in Marketing with an international emphasis from Old Dominion University, an MBA with a concentration in accounting from the University of Montana and a BS in Finance from the University of Nevada, Reno. He says that his education and experience in both the "hard" and "soft" sides of marketing have shaped his views. According to Olsen, what marketers and business people must do today is begin with data and established business processes.
Currently a partner in OnStrategy, a locally based strategic consulting firm, Olsen has been teaching these same principles to businesses with dramatic results. OnStrategy has developed several solutions for strategic planning and measurement, and as Olsen explains they each were inspired by the need for business owners to "grasp a hold of their companies' direction."
Essentially, Olsen says that their clients' success comes from meeting a need recognized by both businesses and marketers – the need to attach meaningful metrics to marketing tactics in order to plan, predict and measure the impact of their actions. "I sincerely hope that all marketers are in some way making this their focus," says Olsen, "because I believe that it is not only the future of business, but the key to survival." Olsen is available to speak on this topic at West Coast events.
---