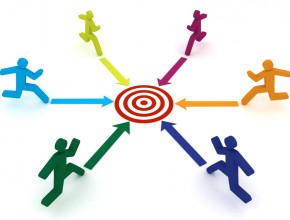 Are you worried about losing your best employees and having to deal with all the costs of replacing them and then training new employees during a recession? You may not be able to give everyone raises, or fund a huge company picnic, but there are tons of things you can do to increase company morale that don't cost a dime.
As a followup to our post about Employee Recognition, here are 7 different resources filled with ideas you can implement immediately. In addition, we've got resources for tons more ideas as well.
This is NOT a list of ways to patronize your employees with empty forms of recognition- these are ideas for helping make their jobs more fulfilling. Ideas focus on things that managers don't always think about, but that make a big difference without costing money, like:
Making work more interesting
Bringing attention to a job well done
Providing more autonomy
Sitting down and providing feedback
Helping employees chart a path to reach their own goals
Soliciting feedback from employees about important decisions
It doesn't cost a lot to make someone's job more fulfilling. Sure, employees have their jobs in order to make money, but while they're doing their jobs all week they also crave quality of life- things that remind them their jobs make a difference.
Employee Loyalty on a Shoestring: 7 Resources to Help you Keep your Best People Happy
The best thing about the current recession is that it's making all of us do more with less. If you're looking for better performance from your people, start with this list- if anything, it'll make your organization a better place, and most likely it'll make you a better manager.
---