OnStrategy Mobile
Keep everyone on your team focused on their priorities.
Drive results from the bottom up.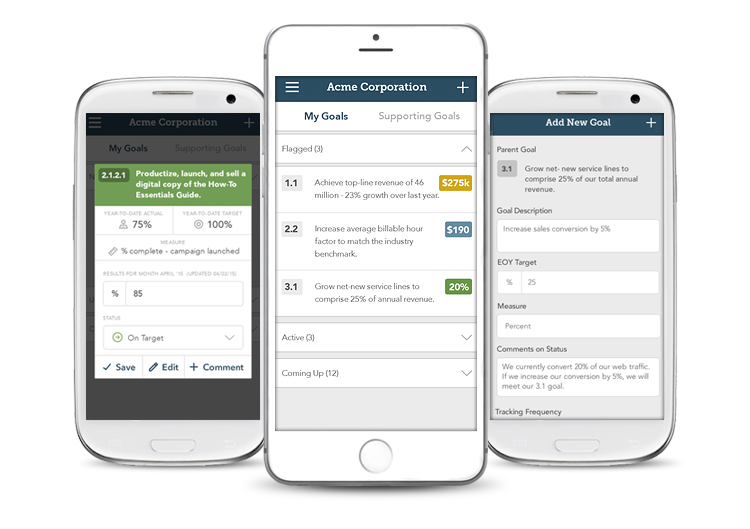 A dedicated strategist will work with you wherever you are in the planning process.
All subscriptions include a dedicated expert to help you build, implement, and roll-out your plan. With over 170+ years of combined experience, our team of PH.Ds, MBAs, CPAs, and field experts will help your organization embrace strategy.