OnStrategy API
Strategy requires connecting to data that matters most.
Build integrations where you need them most.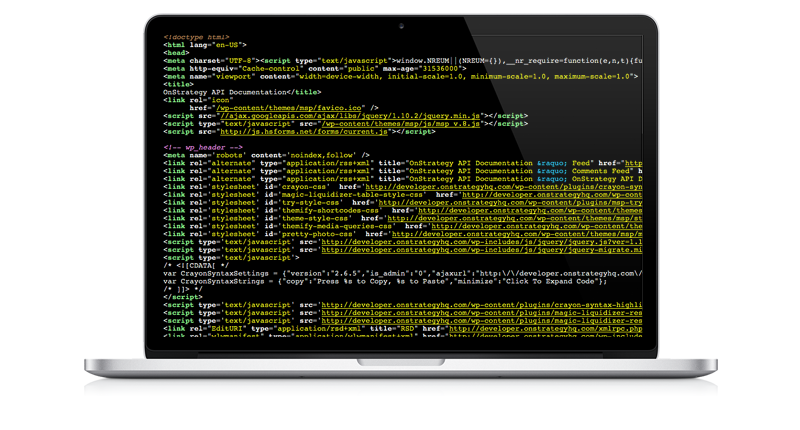 Integrate Business and Human Performance.

Integrate and transfer data between the OnStrategy platform and human resource information systems.

Manage Your Strategic Projects.

Build a connection to manage strategic planning and project management tasks together.

Transfer Performance Data.

Automatically and seamlessly transfer key performance metrics in and out of the OnStrategy platform.
Multiple Data Requests.

The OnStrategy API sends and receives data for your account, departments, users, steps, or goal categories.

Supported Languages.

The OnStrategy API supports both PHP and cURL requests.

We're Here to Help.

Check out our API Documentation and Support options and we will be happy to assist you.