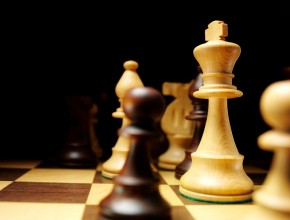 Almost 20 years ago I read an article as a college student that I've recalled in my thoughts numerous times since then. It was called "Finding the Soul of the City,"* and it talked about the history, geography, architecture of urban areas in a way that honored their place in the psyche of its community members. Seeing several urban renewal efforts since then in various cities, the most successful seem to tap into this core of spirit better than those that simply offer economic incentives to develop blighted areas.
Fast forward to 2012. While we have municipalities as clients, the importance of this connectivity transfers. In our engagements, it's the companies that want to include employees into the strategy building process that get a guiding plan that resonates with energy and optimism. For those that don't want to take the time or effort to integrate employees into strategy development, we tend to see a lack of connection, a lack of ownership, and at worst a meaningless strategy that never sees the light of execution.
Video: "The Path to Peak Performance" Featured Below
This is critical as employees collectively define the "culture" that impacts the human efficiencies of your processes and directly impacts the customer experience. Culture, as one of OnStrategy's five keys to implementation of a successful strategy, provides a window into the soul of your organization. Before you consider qualifying this as a never-ending black hole of effort yielding marginal worth, consider entertaining the following as adapted from VanderSchaaf's article:
Reflect into the past: What kind of legacy has employees of the past left in your organization? Do they inspire accomplishments that can transfer into ambitious new objectives for the organization today? If so, tap into this.
Acknowledge what flourishes: For neighborhoods it might be trees, flowers, weeds or nothing. For organizations, how do people engage with each other? Do you see "thank you" in emails or just two-three liners with no addressee, no salutation or no signature? Does discontent guide conversations and impact decision-making or does it optimize and provide ambition?
Identify the meaningful rituals: How do you see successes celebrated? Do you gather or have events that encourage positive social interaction? How do you connect with the people who make up your organization?
These are just a few avenues to start categorically thinking about the soul and culture of your organization. While actions are inspired by words, words are inspired by thoughts. Get to what drives the thinking in your organization and you'll better understand the actions of people within it. It matters. If you can tap into this, you are connected to a vital resource that can be renewed and sustained if respectfully treated.
StrategyCheck
Do you know how to describe the culture of your organization?
*"Finding the Soul of the City" by Elizabeth VanderSchaaf first appeared in the Utne Reader, September/October 1994.
---