Agile Leadership & Planning Report
See the full report of what 551 respondents told us was key to success in jumpstarting their recovery during the pandemic.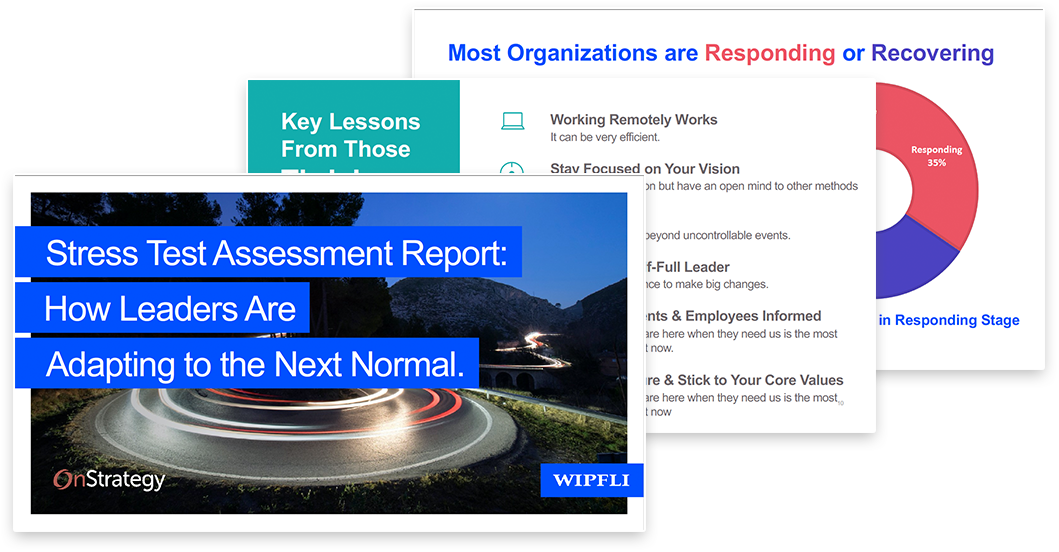 We surveyed 550 leaders to learn where they were on the road to recovery and how they are adapting to thrive in the, "next normal." In this detailed report of findings, we cover:
Insights from organizations who are thriving on the road to recovery.
What opportunities you might consider to help your organization's recovery.
Prompts on how you might adopt an agile strategic planning methodology.
Links to helpful articles, videos, and other downloadable guides you can leverage on the road to recovery.
*OnStrategy is committed to protecting and respecting your privacy, and we'll only use your personal information to administer your account and to provide the products and services you requested from us. From time to time, we would like to contact you about our products and services, as well as other content that may be of interest to you.
You may unsubscribe from these communications at any time. For more information on how to unsubscribe, our privacy practices, and how we are committed to protecting and respecting your privacy, please review our Privacy Policy.
By clicking submit below, you consent to allow OnStrategy to store and process the personal information submitted above to provide you the content requested.