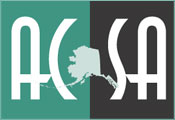 Alaska Council of School Administrators.
If you don't know where you're going any road will get you there.
~L. Parady, Executive Director
---
OnStrategy brings together a collective group of superintendents, principals, teachers and staff to build a unified playbook with common goals.
Our Methodology
Executive Interviews: 1-on-1 interviews with strategic planning participants provides transparency and honesty during the strategic planning process, so that no insight or perspective is missed. Data Collection and Synthesis: Collecting insight, OnStrategy builds a strategic planning framework incorporating key strategic themes, areas of opportunity, organizational gaps and issues to jump-start an onsite strategic planning process.

Facilitation: OnStrategy drives alignment and consensus-building during annual, single-day strategic planning sessions to ensure the plan is actionable and measureable. Vision Prototyping: OnStrategy helps build a "concept car" of the organization's future state. In a fun, collaborative exercise, all participants leave with a picture of where the organization is going and why.
Our Results
Focus: Don't allow distractions to waiver the organization from its core focus. Stay focused on where the Alaska Council of School Administrators (ACSA) is going and the organization's core mission. Overcome Obstacles: A structured, living, breathing strategic plan allows school administrators and staff to identify the issues facing public education and address them head on.

Better Resource Utilization: OnStrategy's strategic planning process helps ACSA use its limited resources—time, energy, and money, to best achieve organizational objectives. Actionable: OnStrategy facilitation helps keep goals and supporting actions realistic and attainable.
---
Convinced? Let's build something together.