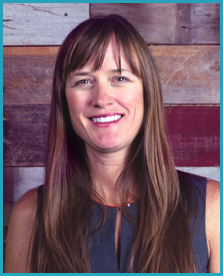 Strategic Planning Speaker,
Erica Olsen
Strategy Consultant and Facilitator for your next keynote or symposium
Looking for a strategic planning speaker to deliver an address at your organization's next event? OnStrategy's COO and Co-Founder, Erica Olsen, is your best choice. Whether you're interested in a keynote address that will motivate and unite your organization behind the need for a powerful strategy, or you're interested in an in-depth class for your executive team, Erica can make it happen.
About Erica Olsen
Erica Olsen quite literally wrote the book on strategic planning – the Strategic Planning Kit for Dummies, in fact. As COO and Co-Founder of OnStrategy, Erica has dedicated the past fifteen years to growing OnStrategy with one goal in mind–help organizations from around the globe create and execute great strategy. Erica's expertise in strategic plan facilitation, strategy design, software development, and execution best practices have allowed her to influence the strategic growth of organizations like Patagonia, Microsoft, the City and County of San Francisco, and OnProcess Technology just to name a few. Erica graduated from the University of Nevada, Reno with a B.A. in Journalism and went on to complete her M.B.A. focused in International Management at the Thunderbird School of Global Management. Erica is an avid outdoor adventurist, spending much of her time in the mountains hiking, skiing, biking, and water skiing.
Speaking Topics
The Art of Implementation: How to Make Faster Decisions and Maintain Momentum
It's nearly the end of the year and times are tough-so how is your business performing? If you are like the majority of business owners, managers and executive directors, you'd probably like to be further along towards accomplishing the goals in your strategic plan. A strategic plan provides a business with the roadmap it needs to pursue a specific strategic direction and set of performance goals, deliver customer value, and be successful. However, this is just a plan; it doesn't guarantee that the desired performance is reached any more than having a roadmap guarantees the traveler arrives at the desired destination. That is where the art of execution comes in. Learn how to keep the momentum of your strategic plan alive by helping yourself and your team make the right decisions faster. Remember-success (or failure) is the sum total of your daily decisions. Whether you have a strategic plan or not, this session will provide you with practical tools to boost your business performance.
Execution: How to Transform Your Organization Through Strategic Management
Strategic Planning 101 – Learn the system that keeps CEO's and all-star managers on track all year
When it comes time for your strategy review, will you hit your numbers? Will you have achieved your key initiatives? If you are similar to the majority of business owners, managers and executive directors, you'd probably like to be further along towards accomplishing your goals. Participants will learn from this one-day strategic planning process that will guide you in developing a workable plan for your organization. The result is to get everyone in your organization pulling in the same strategic direction.
Key Topics:
How to establish a culture of implementation
Effective meetings: what to track and how to get status reports from your staff
Best practices to execute your plan and achieve your results
Your Role as an Outsourced Chief Strategy Leader
Are you looking to expand your services or add skills to your toolkit? How about a new title? By thinking about yourself as "Outsourced Chief Strategy Officers," you can not only add more value to your clients' businesses, you become an invaluable and indispensable resource. Why? Because you are taking on a position that is growing across corporate America, but that many businesses cannot afford to bring in-house. Come learn the skills so you can position yourself as the perfect fit and how to move from a transaction to a strategic relationship with your clients. Participants will move into the role as the outsourced Chief Strategy Officer (CSO) by understanding the key activities of this position and how to apply them to any engagement. Whether you are strategic planning, process planning, project planning, or all of the above, you will learn how to apply strategic thinking and results as if you were an in-house CSO. (Think this is only for the Fortune 100 – think again!) The workshop objectives focus on:
Understanding how to apply 50% effort to strategy development, 50% effort to execution
Strategically thinking about Horizon Two (not One or Three, but Two)
Fluidly adapting any strategy to fit the ever increasing competitive landscape
Learn what execution really is and how to make strategy and execution continuous not periodic
Having a continuous line of sight towards sustainable growth in everything you do for your clients
"I just wanted to write to you to thank you for running the "Strategic Planning 101" event last night.  It was a great event and your presentation was exactly what we were hoping for. You not only covered the foundational elements of strategic planning, but also applied that knowledge during the course of the event with the group discussions."
"Not to belabor the fact that everyone has chimed in, but it was a really good session."
"I appreciated you presentation and wanted to follow up with you."
"Great presentation today!"
"I really enjoyed your workshop on strategic planning.  You did a great job of unpacking a lot of key concepts in a limited amount of time."
"I truly enjoyed your presentation and it was perfect timing for me.  I had a business partner up until 8/07 and am redesigning my company's mission, etc."
"Loved, loved, loved your preso today."