Built for organizations that need a tool to execute their existing strategic plan.
Implement your strategic plan with a tool and coaching from a dedicated expert strategist.
Refine Your Plan
Your expert strategist will:
Work with you to ensure your plan is execution-ready.
Rapidly make refinements to get your plan implementation-ready.
Upload your plan and optimize it for reporting.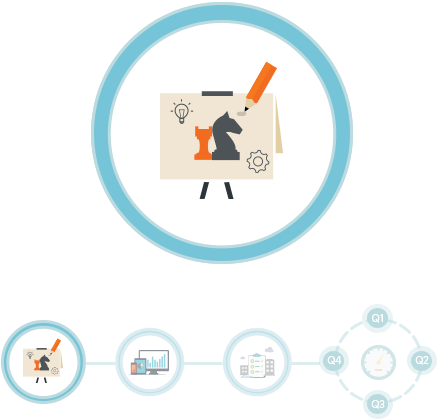 Train Your Team
Your expert strategist will:
Train your team to use the OnStrategy application to manage their goals and performance.
Set up automated reminders and communications to remind your team to update your plan.
Build a strategy review structure creating the consistency and accountability your team needs to stay focused on your plan.
Deliver a strategy management playbook that details your planning calendar, reporting frequency, and ongoing process for execution.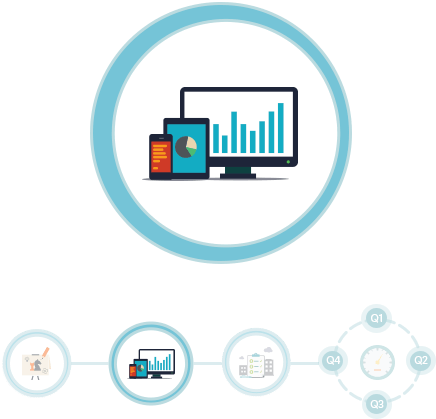 Report on Progress
Your expert strategist will:
Ensure your team reports their performance during the first strategy review cycle.
Create & share performance dashboards and reports to make your strategy come to life.
Co-lead your first strategy review.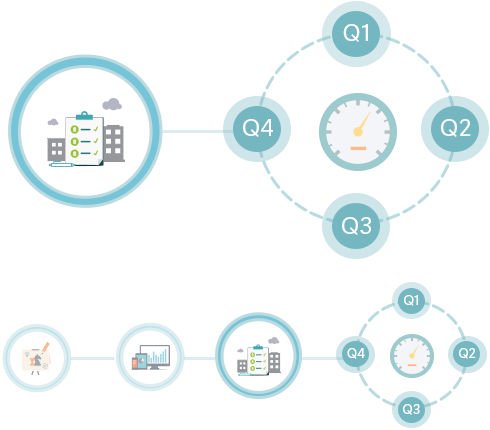 Strategy Reporting. Simplified.
See the full suite of automated plan and performance reports.
Why work with us? You get a dedicated expert to guide you through planning and implementation for a full year. Meet our experts:

Jeff Brunings

Senior Strategist

Jeff's Client Accomplishments:

130

Planning & Execution Sessions Led Last Year

29

Clients Executing their Plans

5

Strategy Reviews Led Last Month

Jeff's Clients:

Why work with us? You get a dedicated expert to guide you through planning and implementation for a full year. Meet our experts:

Erica Olsen

COO/Co-Founder
Senior Strategist

Erica's Client Accomplishments:

105

Planning & Execution Sessions Led Last Year

30

Clients Executing their Plans

4

Strategy Reviews Led Last Month

Erica's Clients:

Why work with us? You get a dedicated expert to guide you through planning and implementation for a full year. Meet our experts:

Kim Perkins

Senior Strategist

Kim's Client Accomplishments:

75

Planning & Execution Sessions Led Last Year

21

Clients Executing their Plans

3

Strategy Reviews Led Last Month

Kim's Clients:

Why work with us? You get a dedicated expert to guide you through planning and implementation for a full year. Meet our experts:

Lorna Shepard

Senior Strategist

Lorna's Client Accomplishments:

95

Planning & Execution Sessions Led Last Year

20

Clients Executing their Plans

4

Strategy Reviews Led Last Month

Lorna's Clients: