Effortless Results Reporting to Drive Accountability.
Track progress and hold better 1:1 check-ins.
OKR & Strategic Planning Software to Streamline Results Management
Results Management Made Easy
Mobile App, automated reminders, scorecards, and quick-update tools enable your team to focus on executing and adapting your plan instead of managing spreadsheets.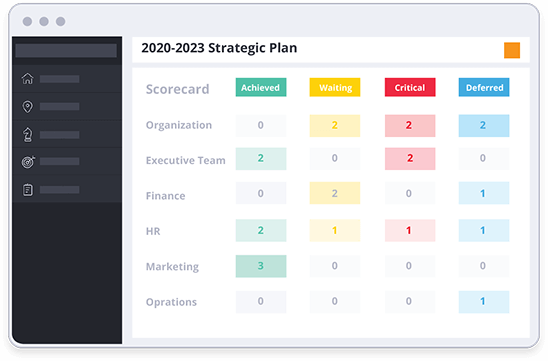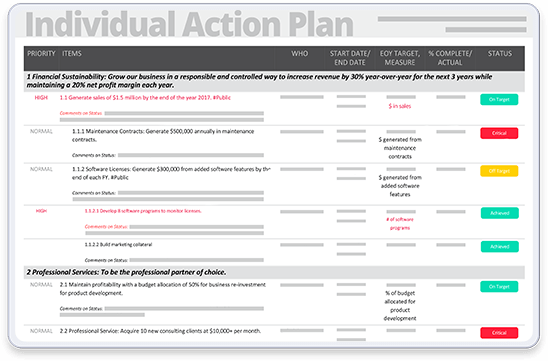 Hold Meaningful 1:1s Driven By Real Data & Action Plans
A full suite of performance reports and individual action plans support meaningful reviews and consistent 1:1s to inspire accountability and keep your team focused.
See Example Reports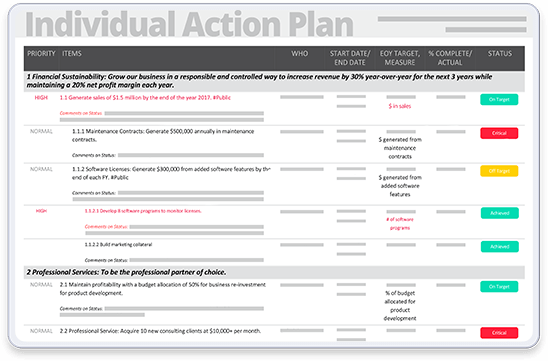 Closely Monitor Business Health Metrics
OnStrategy OKR Software supports weekly, monthly, or quarterly results management to keep your team focused on the health of your business.