OnStrategy Mobile
Keep everyone on your team focused on their priorities.
Drive results from the bottom up.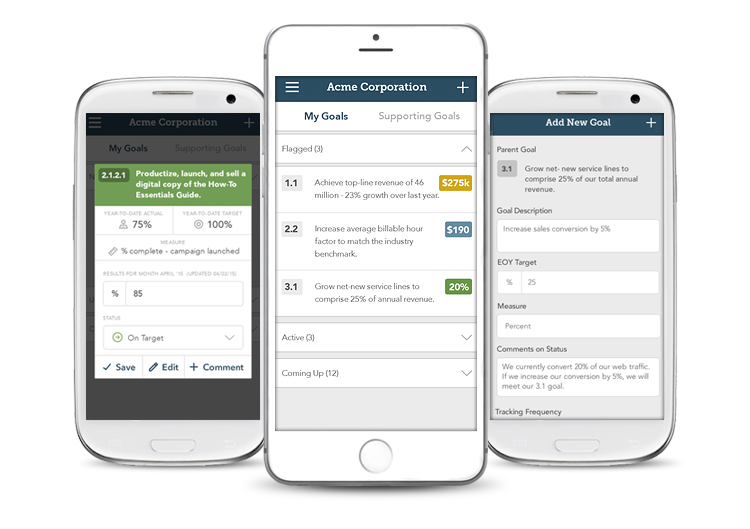 Stay Focused on What Matters Most.

Stay focused on your team's goals. See the top priorities with a single glance.

Manage Performance in 30 Seconds.

OnStrategy Mobile provides simple, streamlined progress reporting so your team can manage their performance in just a few seconds.

Know Exactly Where You Are.

Your team will know how they're executing against your organizational strategy by quickly viewing their performance and supporting actions.

Automated Organization.

Dynamically generated lists sort your goals keeping those requiring attention front and center.
Stay Agile.

Plans can change as soon as the ink dries, so OnStrategy Mobile allows you to add, edit, and modify goals as you need.

Collaborate Up, Down, And All-Around.

For items that support your goal performance, monitor their progress and adapt to keep on target.

No Training Needed.

It's easy and intuitive for your team to use so more time is spent executing than updating progress reports.

Free, Unlimited Usage.

As an OnStrategy subscriber, get unlimited access to OnStrategy Mobile.