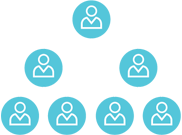 Cascade Your Plan to Departments & Teams
Strategic planning software that cascades your corporate vision to build aligned department and individual plans.
Cascade your corporate vision

to multiple department plans.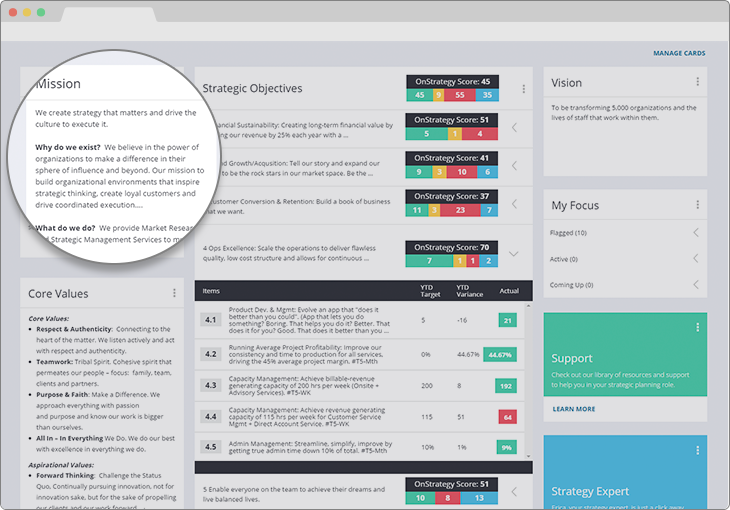 Build Multiple Aligned Plans
Department SWOT & Mission
Develop department-specific SWOT and mission statements as the foundation of your department plans.
Aligned Annual Department Goals
Build annual department or division goals aligned to the corporate plan.
Cascaded Individual Action Plans
Cascade your annual department goals to individual goals and action items.
Goal Collaborators
Foster cross-functional alignment by assigning multiple goal collaborators.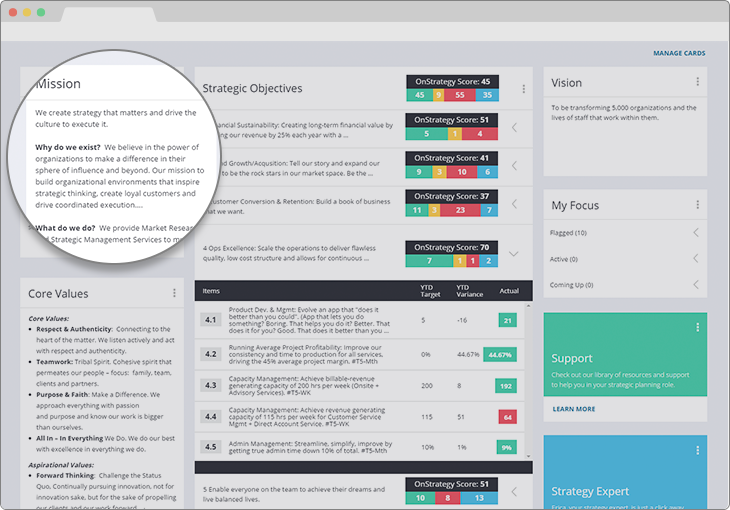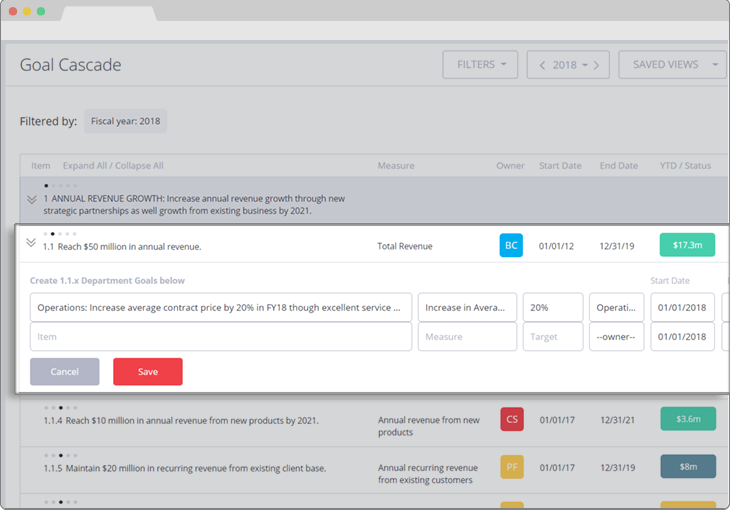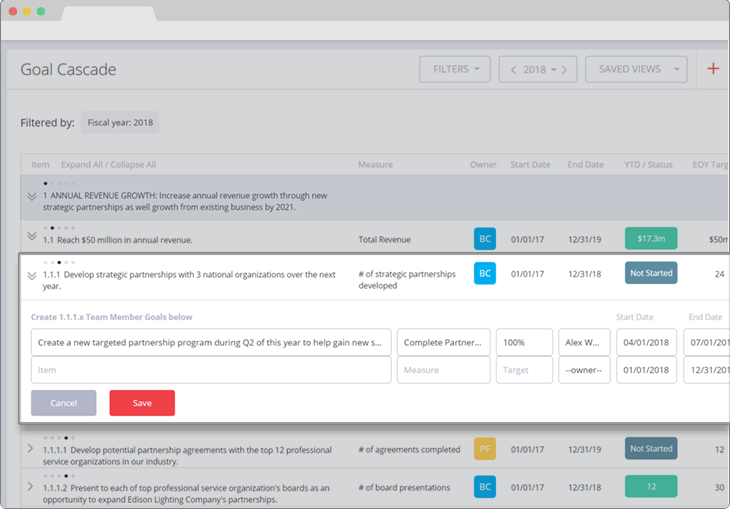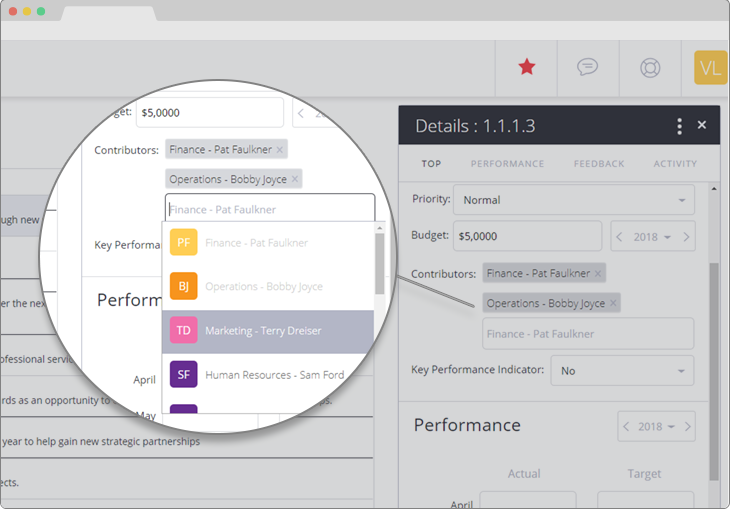 Departments build strong goals

using our guided inputs.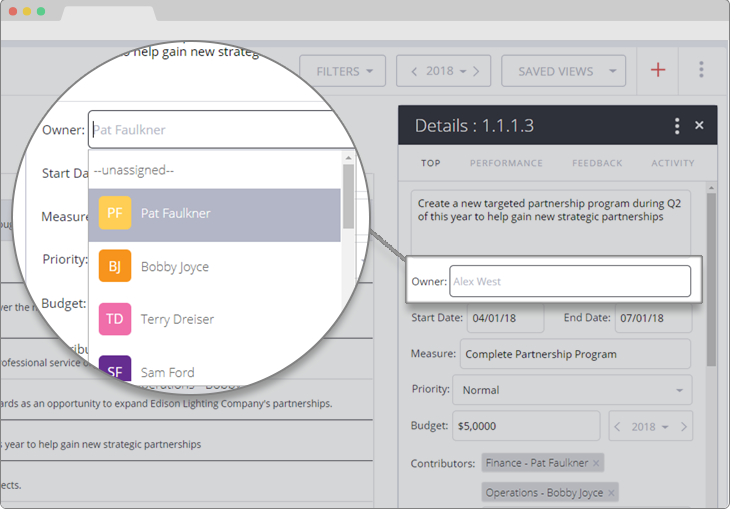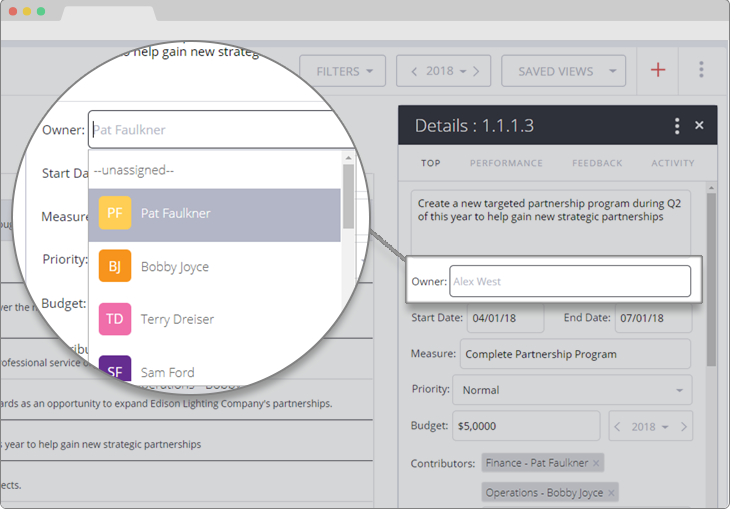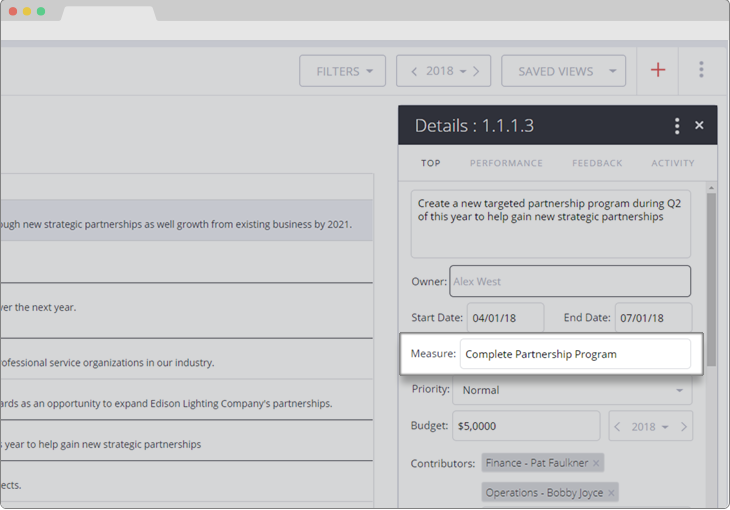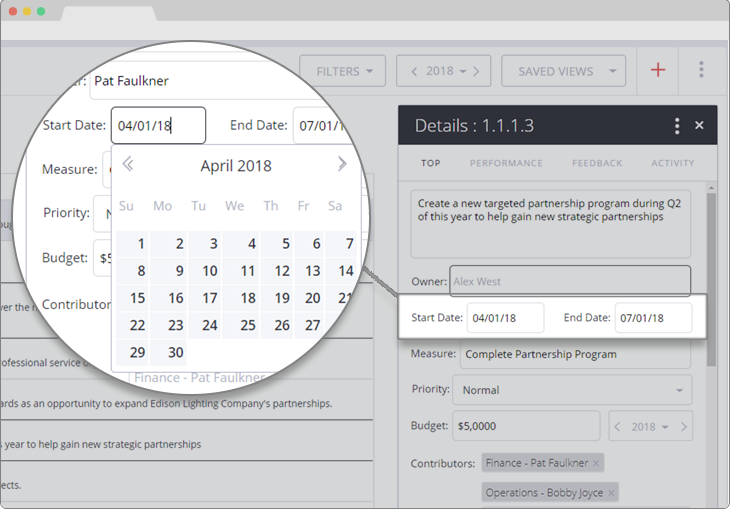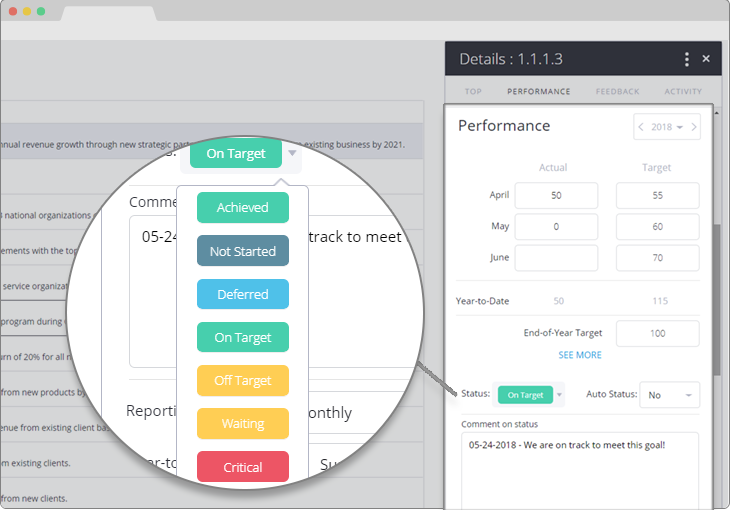 Build SMART Goals
Assign a Clear Owner
Clear goal ownership drives accountability for your goal's strategic performance.
Clearly Define Your Outcomes
The goal description and measures of success create clearly defined outcomes for each goal.
Create Time-Bound Goals
Start and end dates create urgency and a realistic time period for goals to be completed.
KPIs, Targets, and Reporting
Customize your target types, target directions, and reporting frequency.
Clearly define expectations

with department & individual action plans.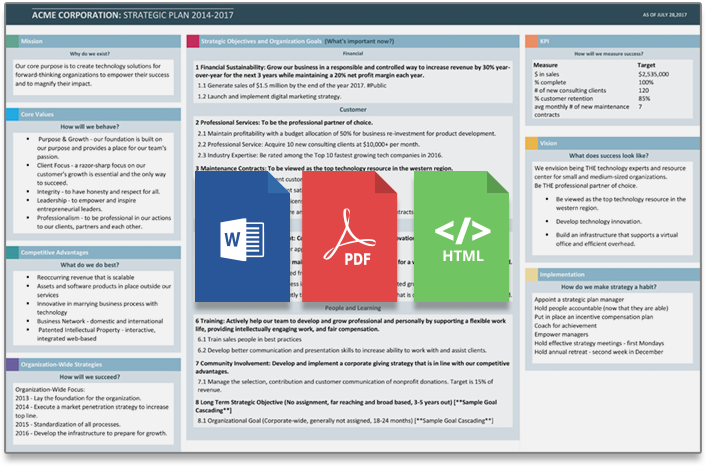 Department & Reports
Clearly and effectively communicate your strategic direction and individual expectations with 12 different department & individual plan reports. Reports includ reports include:
Department Strategic Plan
Dept. Plan w/Progress
Dept. Executive Summary
Dept. Executive Summary w/Progress
Department Roadmap
Department SWOT
Individual Action Plans
Dept. One-Page Plan
Dept. Scorecard
Dept. Strategy Review
Dept. Linear Cascade
Dept. Budget