Build Your Corporate Strategic Plan
Strategic planning software that helps you build a
corporate strategic plan to drive your vision.
Build a corporate strategic plan

using our proven framework.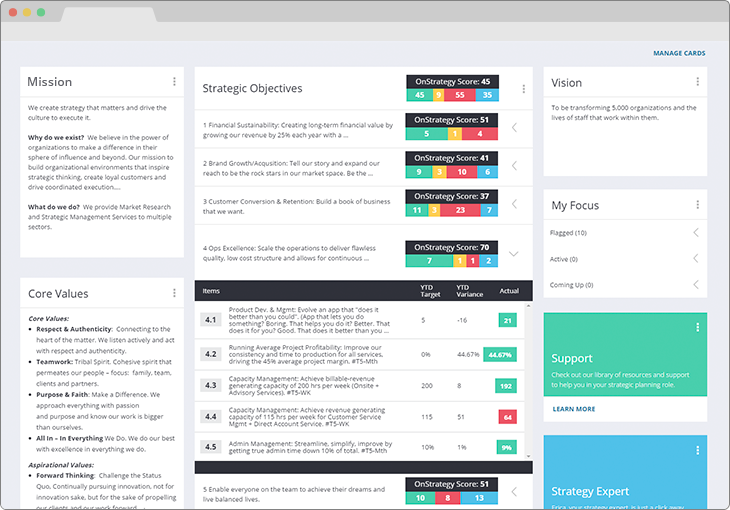 Build Your Strategy
Keep Your Team Focused
The One-Page Plan is structured to highlight your organization's strategic direction.
Determine Your Current State
Identify and address the strategic issues your organization needs to address.
Create Your Strategic Foundation
Define your long-term vision of success as the foundation of your strategy.
Define a Differentiating Strategy
Outline your organization-wide strategies to build a strategy for success.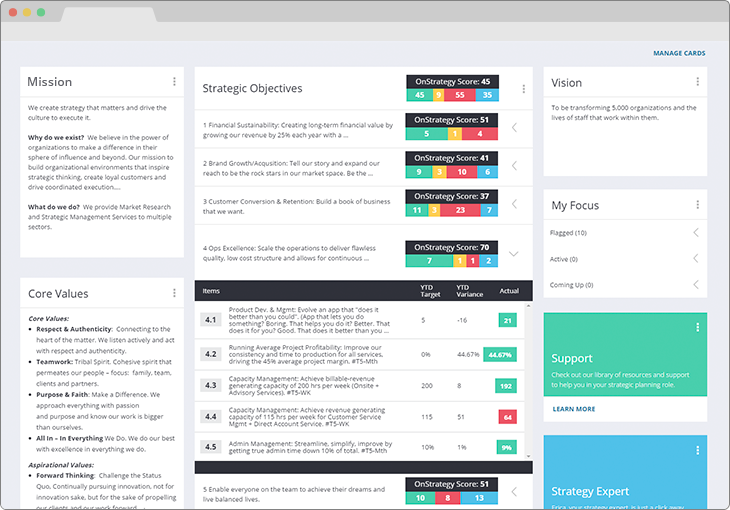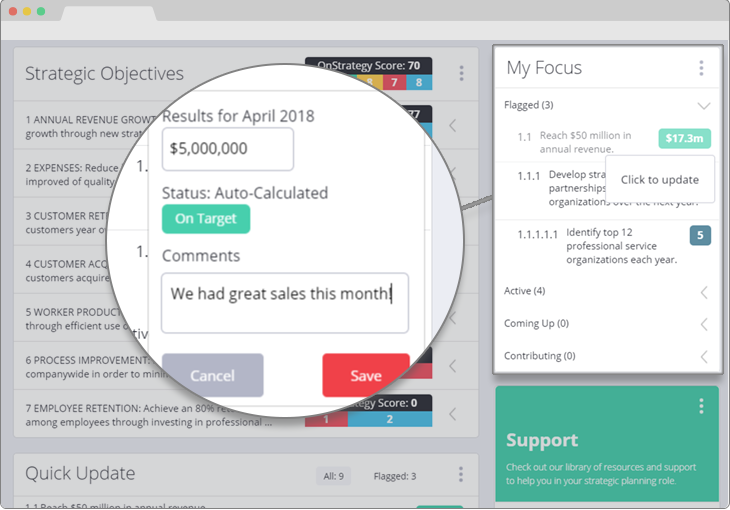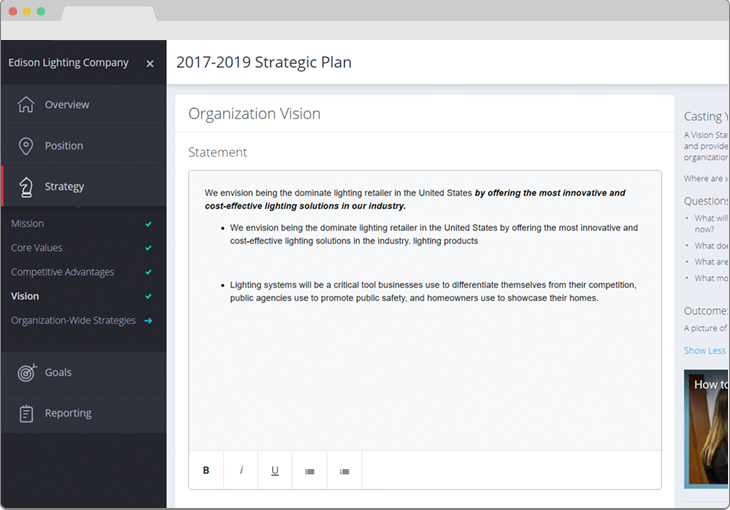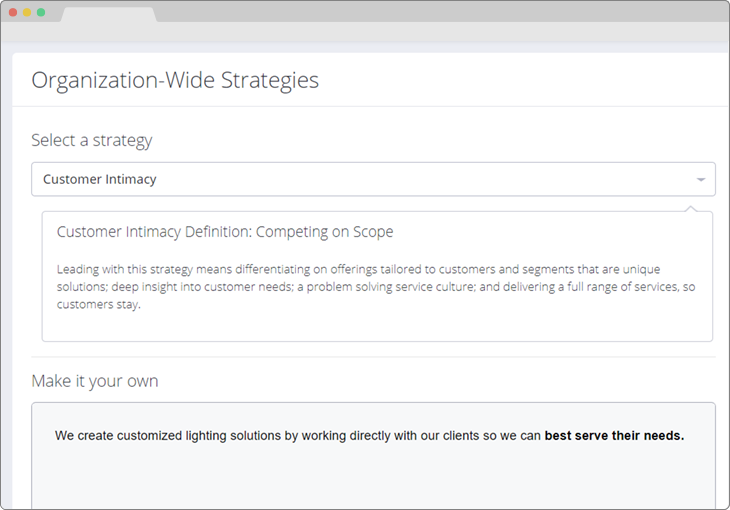 Lead with confidence

knowing you have a clear vision of the future.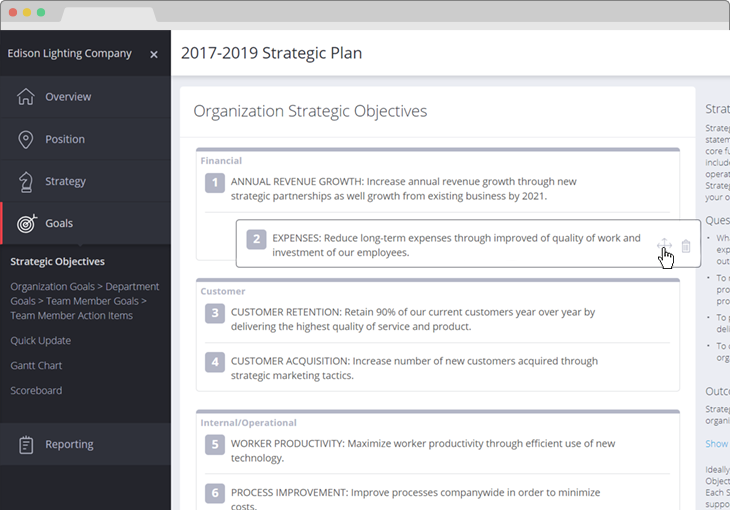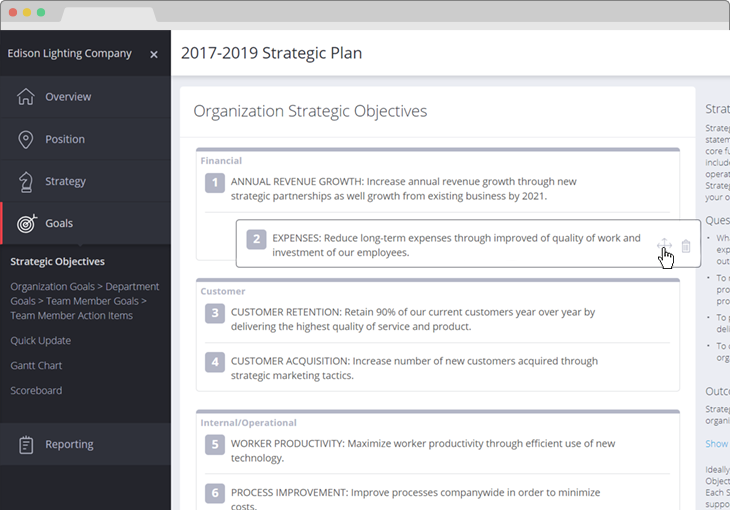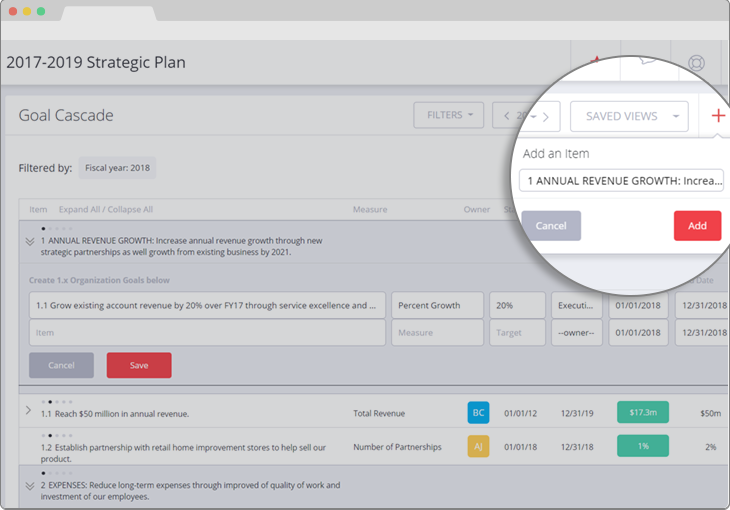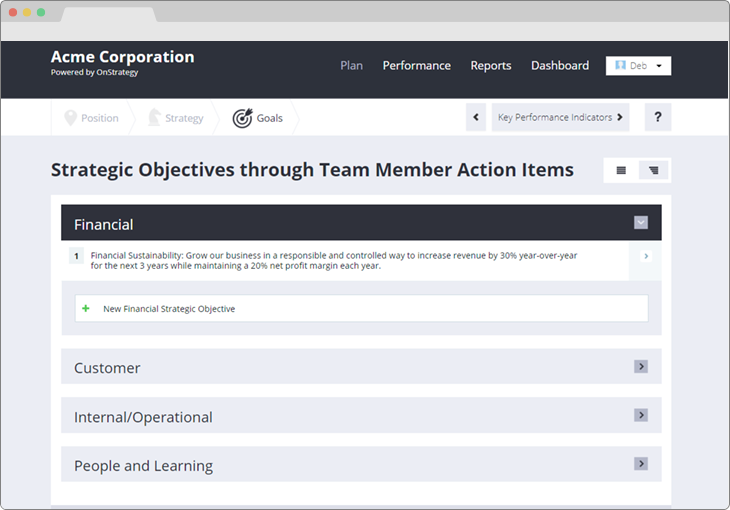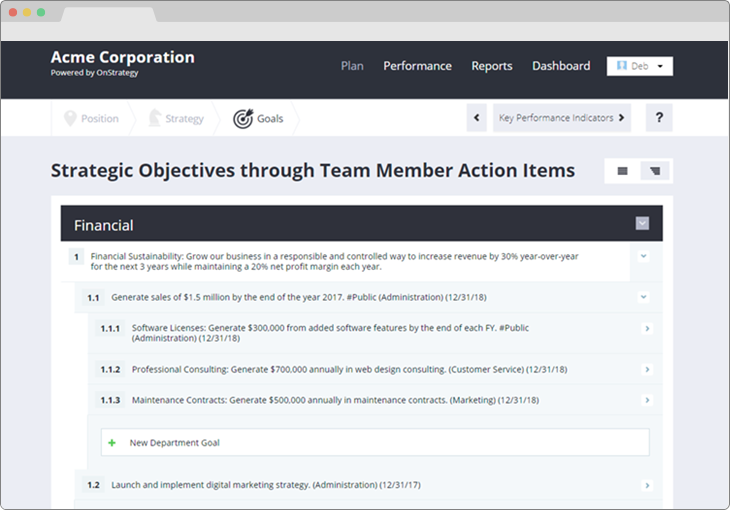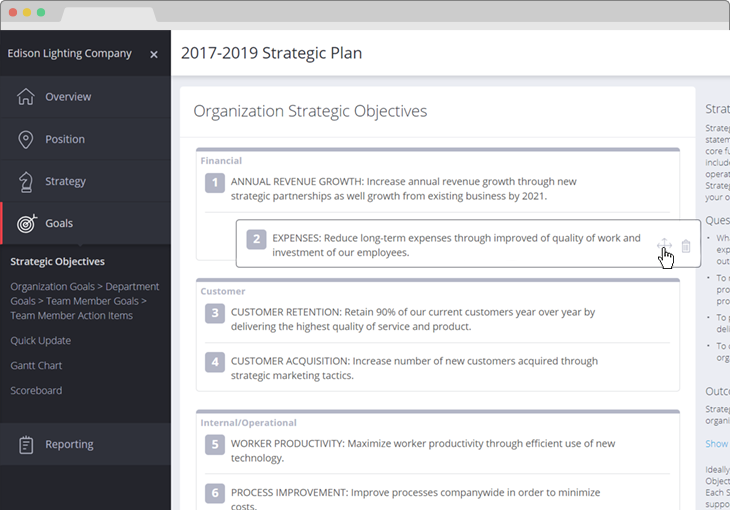 Create Your Roadmap
Long-Term Strategic Objectives
Build the long-term areas of focus to achieve your vision of success.
Cascaded Annual Goals with KPIs
Create your SMART annual corporate goals and KPIs to articulate the specific desired outcomes of your plan.
Clearly communicate your strategy

using downloadable plan reports.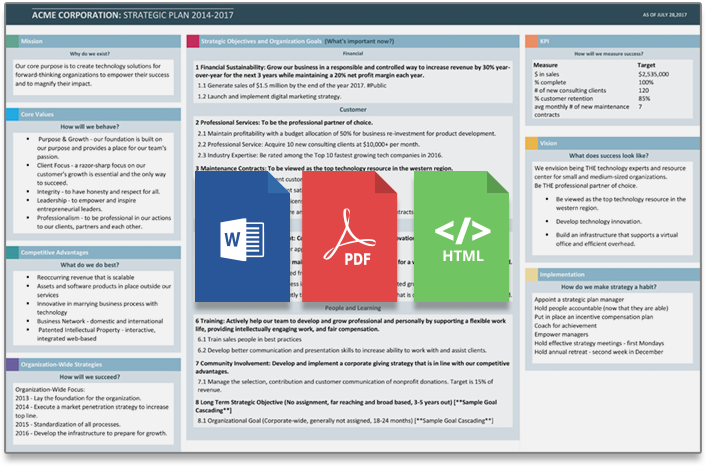 Downloadable Plan Reports
Includes 12 powerful corporate plan reports that automate reporting process and create targeted reports for different audiences within your organization. Our corporate plan reports include:
Full Strategic Plan
Full Strategic Plan w/Progress
Executive Summary
Executive Summary w/Progress
Roadmap
SWOT
Individual Action Plans
One-Page Plan
Scorecard
Strategy Review
Linear Cascade
Budget