Engage & Inform Board Members.
Easily share your strategic priorities and performance to build a culture of transparency.
OKR & Strategic Planning Software for Board & Community Engagement
Keep Your Board Informed with Two-Click Board Reports
Access and download reports to communicate your strategic direction, progress, and how you're adapting to achieve your big, bold vision.
See Example Reports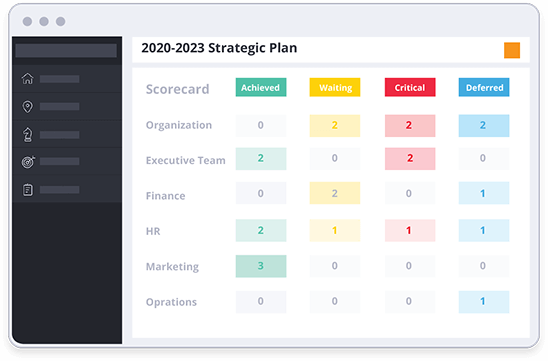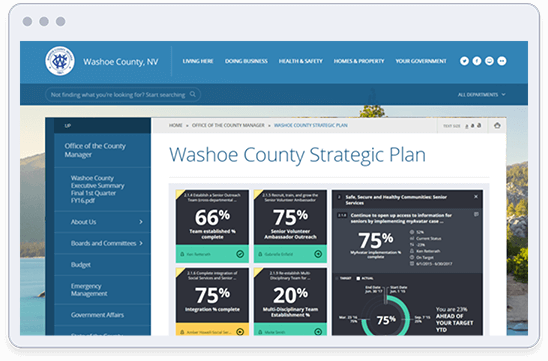 Create Public-Facing Dashboards
Share a link or embed your plan's dashboard on your website to engage and inspire stakeholders.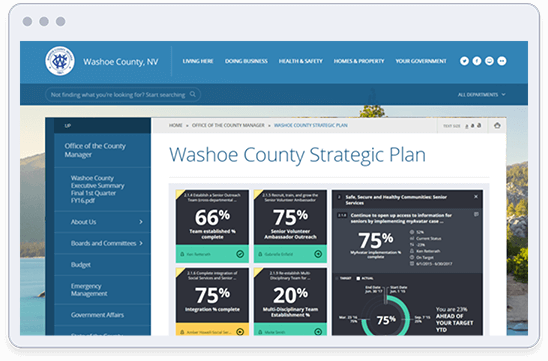 Cascade Ownership to Committee Members
Cascade goal ownership and accountability to committee members to keep your board engaged in your strategic plan's implementation and performance.