Zapier Documentation
Strategy requires connecting to data that matters most.
What triggers

does OnStrategy support at this time?

Currently, the OnStrategy Zap supports a New Goal trigger. Actions can be triggered from your OnStrategy platform whenever a new goal is created.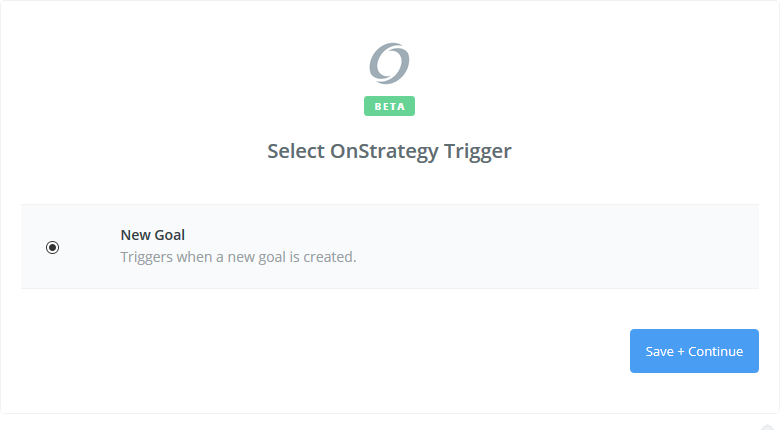 Getting Started

with your OnStrategy Zap

Step 1: Connect OnStrategy to your Zap.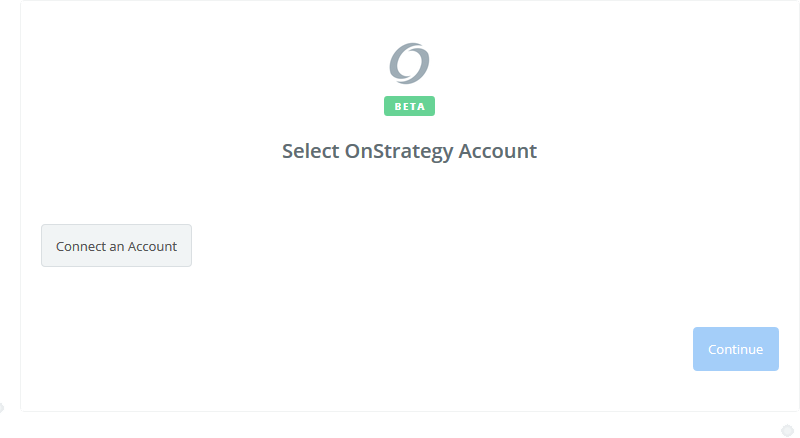 Step 2: Grant authorization to Zapier using your OnStrategy API key.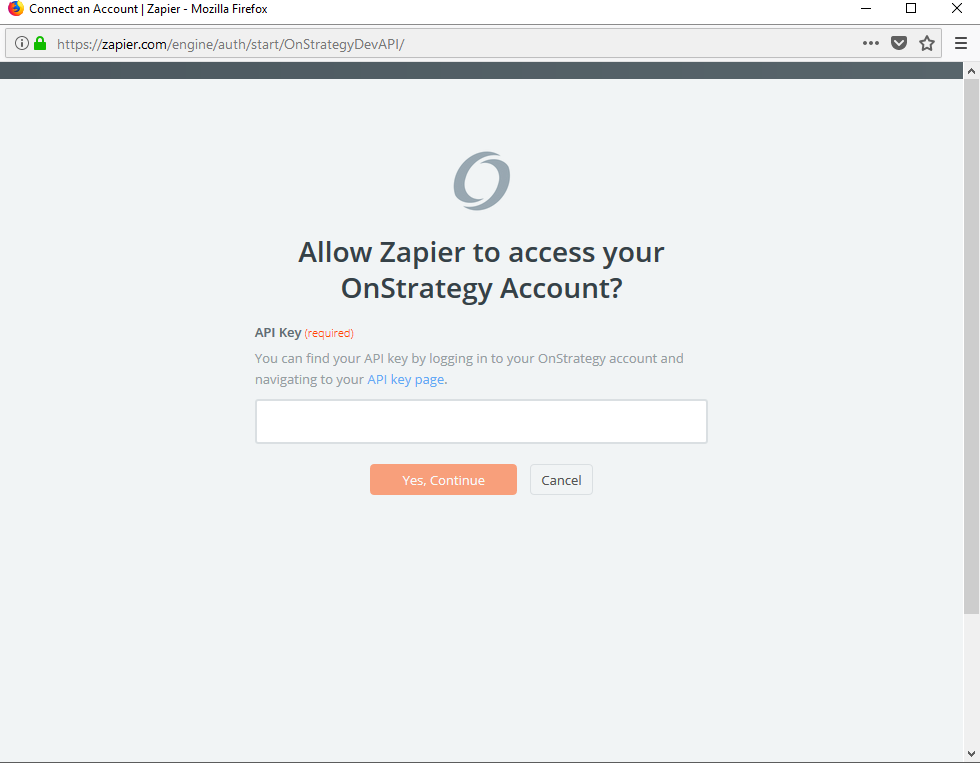 Step 3: You can generate your OnStrategy API key here.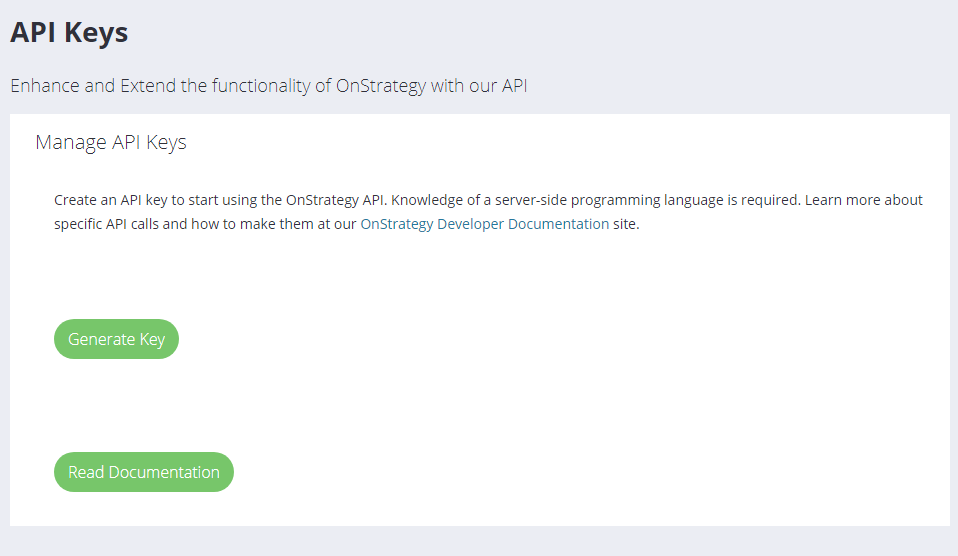 Step 4: Copy your API key and paste it into the field shown in Step 1.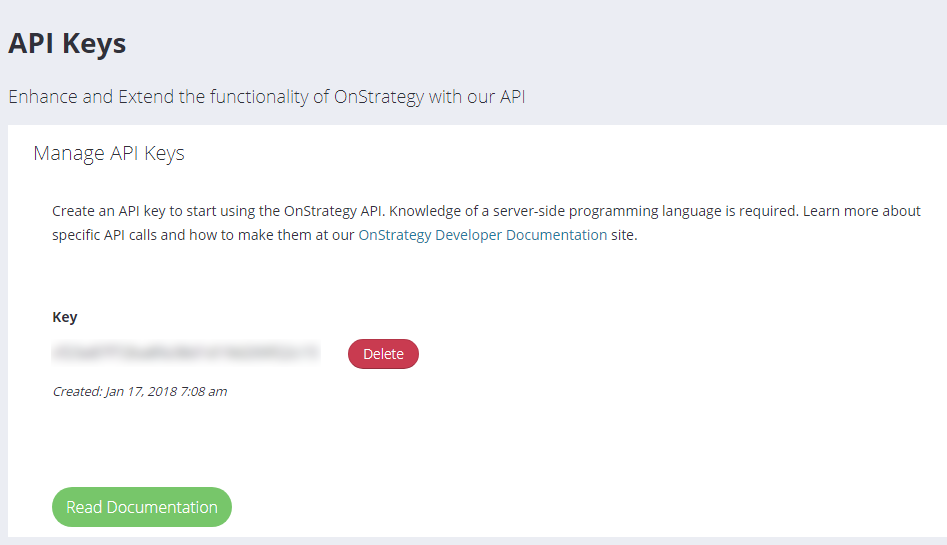 Step 5: Build your first OnStrategy Zap!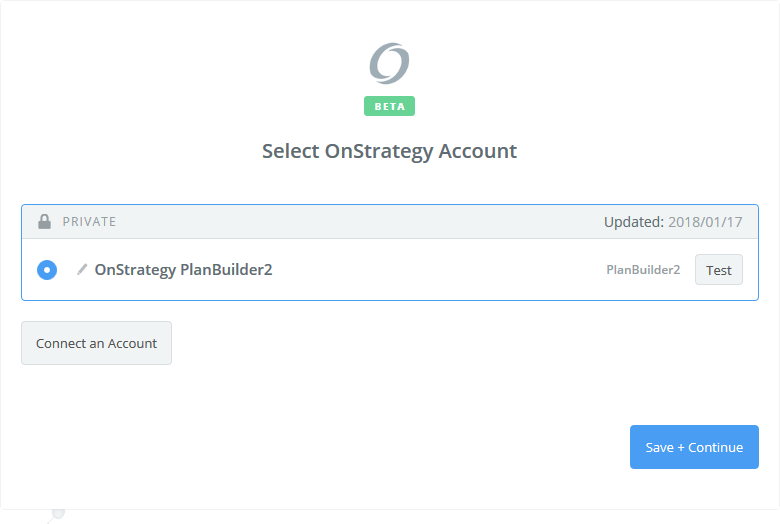 Some popular

options for your Zap.
Common problems

with the OnStrategy Zap.

Currently, there aren't any known problems with the OnStrategy Zap. If you are having issues, feel free to contact us with questions.