Strategic Planning Consultants
We're a team of field-driven strategy consultants who build plans that won't just sit on the shelf.

Our consulting services go beyond just finishing your plan. We'll help you build a culture of strategic success.

Retreat Faciliation
Our team of expert practitioners will facilitate custom-built strategy sessions with proven methodologies, practical tools and hands-on exercises for designing a strategy and putting an effective management system in place. Learn more.

Market Assessments, Competitive, & Industry Analysis
Explore where the greatest opportunities for growth exist with a customized project to gain strategic insights into current and emerging players in your market, industry trends, and market shifts.

Ongoing Strategic Management Services
Add a real-world strategy practitioner with years of experience in developing and implementing strategy to your team. We'll coordinate and drive your monthly or quarterly strategy review sessions. Learn more.

Employee Insights
Our Employee Insights Assessment is perfect for leaders to engage people within in the strategic planning process. We'll help you develop a targeted survey to gather insight from board members, managers, and staff. Learn more.

Customer Insights
The voice of your customer is at the heart of any growth strategy. Work with our Research Team to build a targeted, practical approach to gathering your customers' perspective so you know why you're winning or why you're not. Learn more.

Organization Benchmarking
Benchmark your organization's strategic performance against high performing organizations successful in strategy design and implementation. Benchmarking will focus your time and resources so you can focus on what matters most. Learn more. We're more than just strategic planning consultants.
We are strategy practictioners delivering guidance and tactical support when needed most.
Communicators

Ensuring strategy is a message heard throughout an organization.

Facilitators

Getting results by asking the right questions of the right people.

Strategists

Helping people create and execute better strategies.
Researchers

Gain insight from customers, competitors, management and staff.

Project Managers

Orchestrate the essential elements of strategy.
Meet our Experts with Over 170+ Years of Experience
PH.Ds, MBAs, Certified Facilitators, & CPAs
WORK WITH US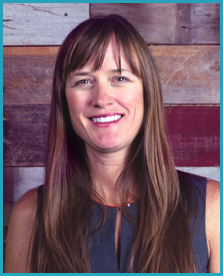 Erica Olsen
Current Clients: Patagonia, City & County of San Francisco
Erica Olsen quite literally wrote the book on strategic planning – Strategic Planning Kit for Dummies, in fact.
As COO and co-founder of OnStrategy, Erica has dedicated the past fifteen years to growing OnStrategy with one goal in mind—help organizations from around the globe create and execute great strategy.
Erica's expertise as a strategic planning consultant includes strategic planning facilitation, strategy design, implementation, and ongoing performance management that have helped her influence and grow organizations like Patagonia, Microsoft, the City and County of San Francisco, and OnProcess Technology just to name a few.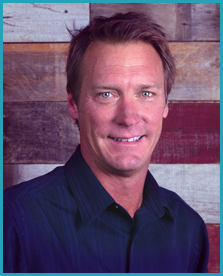 Jeff Brunings
Current Clients: Siemens, YMCA
Jeff is always looking at the bigger picture. His ability to step back, assess, and analyze how things fit together strategically is one of the many reasons he is one of our senior strategic planning consultants. He has a proven record of helping organizations envision their strategic potential.
Jeff has experience in revenue recognition and brand development for organizations ranging from startup, venture-backed, and publicly traded. His versatility and background give him the versatility to help our clients find solutions to the complex problems they face. His client rap sheet includes Intuit, IBM, Harley Davidson, and Volcom.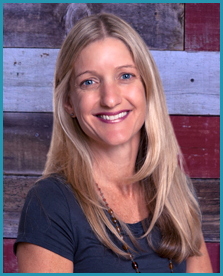 Kim Perkins
Current Clients: Patagonia, North Slope Borough School District
Kim's kind nature encases everything she does. Her approach, while practical and pragmatic, truly comes from her internal desire to bring people together to see success. As a consultant, her focus is empowering the public sector with strategy to make an impact in our communities.
As an expert in public sector planning, her work as a strategic planning consultant includes various governments, non-profits, and school districts. Clients who've seen success directly from her work include Boy Scouts of America, North Slope Borough School District, Sovereign Nation of the Chitimacha Tribe, and the Discovery Museum of Northern Nevada.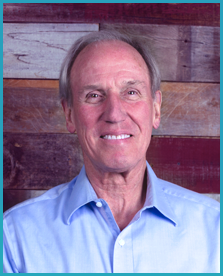 Howard Olsen
Current Clients: Boy Scouts of America, Vistage
Howard's entrepreneurial spirit and business wisdom is engrained in the very core of OnStrategy. With over 30 years of business experience and 20 years of strategic planning consulting experience, Howard's dedication to the creation and execution of successful business strategy is embedded in OnStrategy's guiding principles.
Howard leads OnStrategy's research and analytics team to complete market research and internal stakeholder analyses for high profile organizations like Patagonia, Boy Scouts of America, Vistage and the Reno-Sparks Convention and Visitors Authority.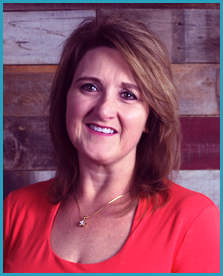 Kathleen Colombo
Current Clients: Caterpillar, 24-Hour Fitness
Kathleen always has a smile on her face. It's just her personality.
But, behind that smile is a woman laser focused on client success. Her foresight and extensive project management experience keeps client engagements and projects moving along smoothly. She's air traffic control for our team of strategic planning consultants and the driving force behind our team consistently outperforming client expectations.
With over 30 years of experience in client services, sales, and operations, she is well versed in overcoming business obstacles with well defined, focused strategy.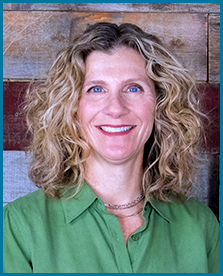 Lorna Shepard
Current Clients: Marcus Hotels, Douglas County, NV
Lorna may talk fast, but she listens well and deeply for the key insights that are the foundation for high-impact strategies. She balances keeping the big picture in focus with getting strategic plans in place so that clients' teams can reach goals.
Lorna has worked with B-to-B and B-to-C brands in consumer packaged goods, financial services, high-tech and tourism industries including Clorox, Oscar Mayer, Janus, Wells Fargo, Sears, Cisco, Autodesk, Microsoft, Santa Monica CVB and Disneyland. She's particularly proud of her non-profit work with the Boys & Girls Club, Lyon County School District, and the University of Nevada.
Fatal error
: Call to undefined function themify_check() in
/home/onstrat3/releases/20210722185738/public_html/wp-content/themes/msp/page-adwords-4-24-14.php
on line
26