Corporate Planning & Execution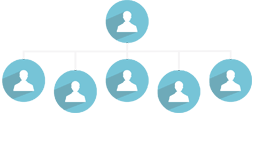 Ideal for management teams needing to complete a strategic plan with expert guidance and deploy a software platform to keep it alive.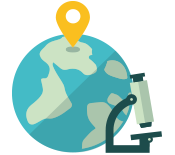 Assess
1 week
Audit your current strategic plan to customize a planning approach based on where you are today.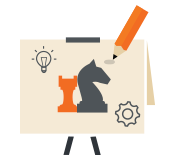 Design
2 weeks
Collaborate with your team to refine mission, vision, values, and growth strategies to build a truly strategic plan.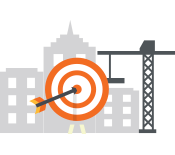 Build
4 weeks
Build an annual plan you can actually execute with corporate goals and actions cascaded to each team member.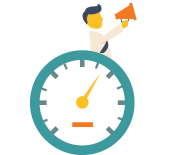 Manage
Ongoing
Set up the process to manage execution, train everyone on the software, and hold your first monthly strategic review.
Our Corporate Planning Solution helps teams design a great strategy, set annual goals with cascaded individual actions and establishes a process for ongoing performance. Our strategic planning consultants will work with your planning team through virtual sessions to complete the following: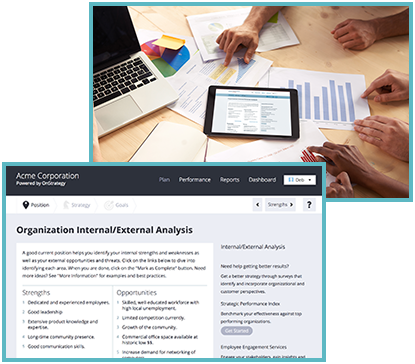 Assess
Audit your current strategic plan
If you already have a plan, our experts will work with you to ensure it's truly strategic and executable. Learn more. If you don't have a plan, we'll help you build one based on industry best-practices.
Identify strategic issues
Identify the 2-3 key issues your organization is trying to fix, accomplish, or avoid through the strategic planning process.
Custom configuration
We'll work with you to customize your terms, set up system users, and structure your plan within the OnStrategy platform so it's built just for you.
Want to go deeper?
Tap into our Research & Insights Team to:
• Analyze the external environment: Develop a targeted external analysis addressing industry, competitive and market trends.
• Segment customers for growth: Define your customer segments and the specific actions required to sustain growth.
• Analyze the internal environment: Build out your strengths and weaknesses or start by taking our Strategic Performance Index survey (included on the base solution).
Design
Refine your strategic direction
Build consensus among your team around why your organization really exists, what success looks like in the future, and how will you behave as an organization.
Uncover competitive advantages
Identify and communicate your organization's competitive advantages to build a strategy based on your unique strengths and value proposition.
Establish a simple strategic framework and winning growth strategies
Establish clear growth and competitive strategies to articulate your playing field and winning approaches to growth.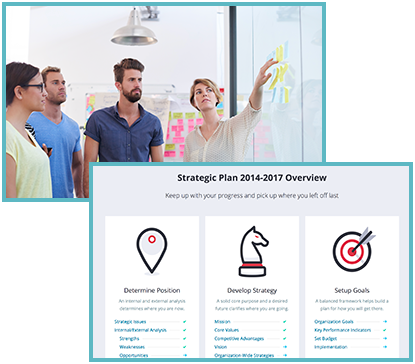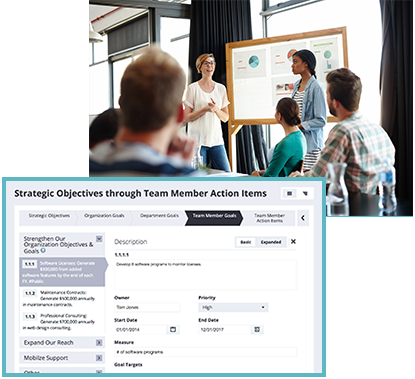 Build
Quick and easy plan setup in the OnStrategy Platform
Refine an existing plan or build one from scratch to ensure your plan is actionable with assigned accountability, measurements, and targets. Check out the platform.
Develop a roadmap & annual corporate goals
Cascade your S.M.A.R.T. organizational goals throughout your organization with assigned ownership and accountability that mirrors your organizational structure.
Cascade supporting initiatives to the entire team
Everyone knows their personal priorities that align to the annual plan. Quickly access those priorities via individual action plans or OnStrategy Mobile.
Setup a KPI Scorecard
See how the performance of management and individual contributors tie to targets and timelines.
Build a budget & financial forecast
Use best practices to build a budget & financial forecast based on the strategic assumptions.
Dynamic One-Page Strategic Plan
Communicate your strategic plan simply & easily with an executive-level, one-page summary. Check out the One-Page Plan.
Manage
Set an implementation calendar
Establish the weekly or monthly cadence of accountability to check in on progress against the plan by embedding it into a current meeting structure or set up a new one.
Train your team on the process and the software
Customized, virtual training supports the platform and processes to ensure a successful rollout, adoption, and utilization by all.
Track performance on-the-go with OnStrategy Mobile
Simple, streamlined progress reporting so your team can manage their performance in just a few seconds. Check out the mobile app.
Transform Strategic Reviews with the Visual Performance Dashboard
The Visual Performance Dashboard provides real-time monitoring of performance indicators at every level of your organization. Easily manage a strategic plan by knowing the status of your goals. Are they on track, achieved, deferred, or past due? Check out the dashboard.
Benchmark your strategic performance
The OnStrategy Score provides an index of your organization's strategic performance based on goal level and status of your active goals and action items.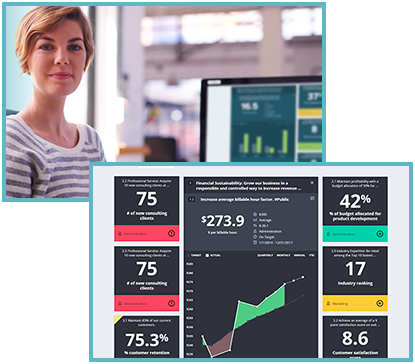 Benefits of Corporate Planning
Focus your management team
Drive focus during the design and execution of your strategic plan.
Drive consistency
Make execution of your strategy a living, breathing process.
Stay coordinated and aligned
Align your strategic plan to individual action plans by providing visibility into how you're performing on a regular basis.
Better than spreadsheets
An easier way to complete your strategic plan.
Expert support
Real-world practitioners that are strategic planning consultants help guide the planning process and use of the software platform.
Start Your Free, 14-Day Evaluation Today
During your 14-day evaluation, you will:

Evaluate Our Software
We'll help you determine if the software is the right fit for your organization.

Meet Our Experts
Learn about our methodology and meet our team of expert strategists.

Assess Your Plan
Your strategy expert will assess your plan to see if it's implementation-ready.
---
Ongoing Monthly Support
Make a living, breathing process using Advisory Services to design and execute your plan.

Strategic Planning Sessions
Build a plan and update it
as change occurs.

Monthly Performance Management
Review budget and KPI performance and dial-in execution challenges.

Quarterly Strategy Reviews
Deep dive into critical issues to brainstorm and problem solve.
"Everyone in our organization knows where we are going, what our organization's goals and objectives are, and understands getting there requires execution from the ground-up."
Ed Barry, OnProcess Technology CEO