Services + Software for the design and execution of strategy.
Our strategic planning consultants work with teams to accelerate growth
through a real-world approach to strategic planning.
How We Do It
Services
Our Experts help your team build great strategy & solve execution challenges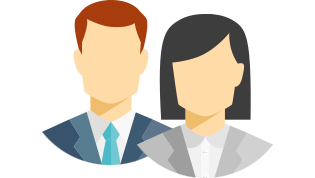 Build a strategic plan that is truly strategic
With our strategic planning consultants, design a strategic plan quickly and easily, enabling you to get to execution in 60 days.

Drive alignment and continuous focus
Get everyone on the same page and pointed in the same direction. Build a plan where everyone has a piece of executing the future.

Breakdown departmental silos
Work with leadership teams to break down divisional or departmental walls that are preventing collaboration, communication, and organizational growth.

Establish an execution process that sticks
Create rigor and organizational discipline around keeping strategy and organizational performance front-and-center.

Shift organizational culture
Ultimately strategic planning is about shifting the organization from where it is today to where it is in the future. Work with our strategic planning consultants to embrace change through ownership, accountability, and agility.
Software
Our Software helps you automate the process for managing execution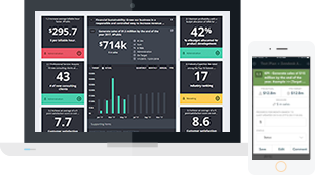 Set up a system to design and manage your strategic plan
Don't use spreadsheets or email to manage strategy. The OnStrategy Platform makes it easy to adopt a consistent process for managing performance.

Cascade strategic priorities to individual actions
Reduce clutter and stay on point with dynamic views and interfaces, linking each team member's performance to the goals and initiatives they own.

Stay focused with real-time visibility
OnStrategy's performance dashboards make it easy to visualize performance and see your progress against the plan to make better informed decisions.

Make strategic planning a living, breathing process
Adapt and evolve your organization's strategic plan as initiatives are achieved or as new opportunities and obstacles arise.
Solutions For Every Organization
Start Your Free, 14-Day Evaluation Today
During your 14-day evaluation, you will:

Evaluate Our Software
We'll help you determine if the software is the right fit for your organization.

Meet Our Experts
Learn about our methodology and meet our team of expert strategists.

Assess Your Plan
Your strategy expert will assess your plan to see if it's implementation-ready.