Cascade Corporate Strategy to Department Goals
Cascade your organization-wide strategy to departments by defining departmental goals, initiatives, and supporting actions.
Built for organizations who need to cascade an existing plan to create department goals.
Achieve your vision by empowering departments with coordinated & aligned department goals.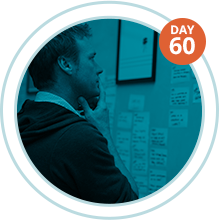 Cascade annual department goals
Drive organization-wide alignment by creating annual department goals cascaded from your corporate strategy. During the first 60 days, your OnStrategy expert strategist will guide you to:
Build annual department goals aligned to the corporate plan
Define department-level key performance indicators
Create department action items and individual action plans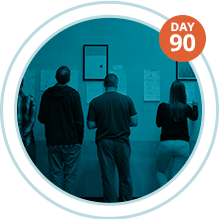 Create true organization-wide visibility
Create true visibility into planning and performance across your departments by leveraging the OnStrategy platform to execute your plan. Eliminate the headache of managing multiple Excel files and work with your OnStrategy expert strategist to:
Develop a department-specific implementation calendar
Receive customized training to integrate the OnStrategy platform into your department's toolset for execution
Train your department teams to think strategically and understand how they contribute to the achievement of your vision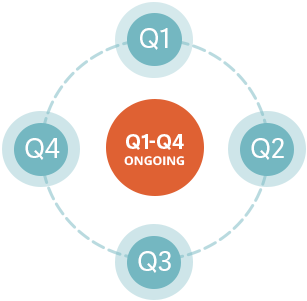 Execute & manage performance
Drive performance from the bottom up by ensuring the execution of department goals to support the corporate strategy. During the ongoing execution and plan management process, you will:
Hold consistent meetings to review performance and adapt the plan
Develop a standard structure for your department strategy review meetings
Ensure your department is prepared and accountable during ongoing execution
Identify where your department's focus should be between each review
Let's work together to develop your department plans to engage your organization & drive results from the bottom up.
TAKE A TOUR
GET STARTED