Build Your Corporate Strategy
Whether you don't have a plan or need to finish one, we'll guide you through the planning and execution process.
Built for organizations who don't have a plan.
Build your corporate strategy & implement a process to engage your organization in execution.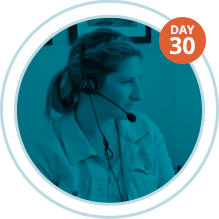 Define position & articulate your vision
We'll work together to identify opportunities in your market and articulate what your organization will achieve through the planning process. In the first 30 days, we will:
Develop your organization's mission & vision of success
Identify growth opportunities in your market
Develop a competitive market strategy
Define what your organization will achieve through strategic planning
Build long-term strategic objectives as your plan's framework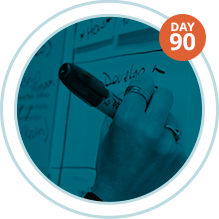 Build Your strategic roadmap
Create a roadmap to articulate how you will accomplish your vision and capitalize on your competitive differentiation. During this 60-day period, your OnStrategy expert strategist will coach you to:
Build annual corporate goals
Define key performance indicators
Create department & individual action plans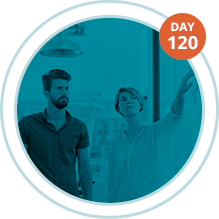 Engage your team in the process
Leverage the OnStrategy platform and our proven process to engage your organization in the execution process. Work with your OnStrategy expert strategist to:
Receive customized team training on the platform and execution process
Train your organization to think strategically and understand how they contribute to the achievement of your vision
Develop an implementation calendar to fit your organization's current cadence and meeting structure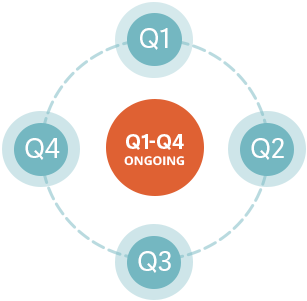 Execute & review progress
Keep corporate strategy at the heart of your organization's culture by standing up a process to keep it front-and-center. During the ongoing execution and plan management process, you will:
Hold consistent meetings to review performance and adapt the plan
Develop a standard structure for strategy review meetings
Ensure your team is prepared and accountable during ongoing execution
Identify where your organization's focus should be between each review
Let's connect to learn how we can help you finish your plan and accomplish your vision of success.